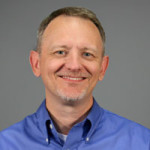 Posted by Richard Jones
|
September 13, 2017
Softer crop protection programs are becoming a must in specialty crop production. Growers who aren't learning more about their options risk missed opportunities in the market. Rick Melnick, Chairman of the Biological Products Industry Alliance and Meister Media Worldwide editor Richard Jones talk about biopesticide trends, biostimulants, and simple steps you can take to get the best results in your pest management program.
You can also get actionable information on the latest biopesticide products, precision application technology, pest management solutions for conventional and organic production, and more, at the first-ever Biocontrols USA East 2017 Conference & Expo, Oct. 10-12, 2017, in Orlando, FL.
Richard Jones is the group editor for American Vegetable Grower, American Fruit Grower and Florida Grower magazines. See all author stories here.