If you think your world is changing at a dizzying pace, you ain't seen nothin' yet.
That's my takeaway from an event I'm attending as I write this, the PrecisionAg® Vision Conference my company, Meister Media Worldwide, hosted in Arizona. In the world of high-tech, they like to talk about "disruptive" technology. Disruptive in this sense is a good thing, meaning it shakes things up, and allows people to do new things – or at least do what they have been doing faster, cheaper, better. Get ready for a whole lot of disruption.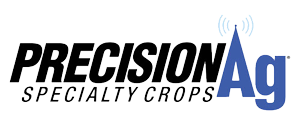 The first day of the event featured an eye-opening tour. The first stop was the University of Arizona Cooperative Extension's Terraphenotyping Reference Platform in Maricopa. It's a field scanalyzer, a 50,000-pound unit suspended over a one-acre field. It generates an astounding five to eight terabytes of information each day about that field that will be processed by supercomputers. The crop is sorghum, for biofuel, a project funded by the Department of Energy.
It's an extreme example of the amount of data that can and is being collected. The amount of data being generated is growing at an exponential rate. Growers who figure out how to use that data – or have a go-to techie who can massage it for them – will have a huge advantage.
"Data drives everything we do," Vince Restucci told the conference audience the following day. Restucci is Director of Procurement & Business Technology, R.D. Offutt Company, which is perhaps best known as one of the biggest potato operations in the country, though they grow a whole host of crops, including a wide range of organic tree fruits and berries.
"With consumers demanding more information," he says, "we have to do this."
I don't mean to imply the availability of all this data is bad news, far from it. However, Restucci is absolutely correct in that not only consumers are wanting more information, so are the people who buy the fruit you grow.
A good example of this came on the second tour stop of the day, at Ak-Chin (Indian Community) Farms. Farm Manager Damian Murrieta says they grow a special type of barley that is sought after by Japanese buyers. The Japanese want to know everything about the crop, not only what crop protection products are applied and how much, but even what crops were farmed on the ground previously.
You can bet the big American buyers, such as Walmart, Costco – and now Amazon – will be expecting you to provide more and more information about the fruit you sell to them. But it's not only the big guys. As Restucci noted, even if you sell your fruit at a farmers' market, you can expect consumers to ask for more information about how you farm.
On the positive side, having that data will allow you to save a lot of money. Take crop inputs, for example. The grower on the cover of this issue, Jaime Lopez, said that a decade ago he would apply fertilizer on a calendar basis. Today, he takes soil samples and only applies as much fertilizer as needed.
Restucci takes the application of nutrients to the extreme. He intentionally undersupplies crop inputs, and then spoon-feeds the crops as necessary.
The take-home message from the conference? Get on the Big Data bandwagon, or you might be left behind.