At first glance, the story of Fybr isn't an unusual one: a technology company looks toward U.S. agriculture as a means of expanding its core business by applying its proprietary sensor-networking technology to farming.
But it's the collaborative way in which the tech company approached the integration of its low-power wireless network and sensors with Monarch Valley Farming, a 1,250-acre operation that grows plums, peaches, and table grapes in Dinuba, CA, that's striking.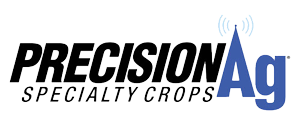 It just so happens that an early investor in Fybr, a solutions-based Internet of Things (IoT) company located in St. Louis, MO, also owns an extensive farming operation in California's San Joaquin Valley. It was only natural to look at how Fybr's state-of-the-art technology could be applied at Monarch Valley Farming, the world's largest producer of plums.
"Agricultural operations have historically not been the most technically inclined," says Bob Glatz, CEO of Fybr, who says his team approached the project with a simple notion: "How can we help the farm be better at what they do?"
Fybr's roots are in the on-street parking industry. That's a business that's even less of an obvious fit for big data and other IoT-related technologies than agriculture is. Glatz says Fybr's successes there gave it an advantage when it looked to help farmers.
"This is a story of true collaboration between the teams at Fybr and the farm," says Rik Goodwin, Fybr's Chief Operating Officer.
Getting Started
The Fybr team says their most important first steps, well before implementing any technologies, were to speak with growers to understand the types of problems they needed solved. Then there were internal cross-team meetings to match the grower's most pressing needs with the potential solutions that Fybr could bring.
"Shoehorning technology into a problem is the wrong way to go about this," Bret Beringer, Fybr's Vice President of Hardware Development says. "We talked to people, being careful not to push our technology onto the farms, but rather to better understand how we might use our technologies to solve the real problems identified by the farmers themselves."
Beringer says these initial meetings uncovered many issues that could potentially be addressed. However, it also quickly emerged that the most obvious application was to look into how wireless sensors and actuators could work in tandem to collect better data and thereby more intelligently control irrigation systems.
"One of the first things the growers mentioned involved using wireless technology to automate water delivery," Glatz says. "They were interested in protecting against water leaks and developing continuous a feedback loop that tells them how much water is actually being delivered to the roots."
Products from industry-leading sensor companies are incorporated with Fybr's technology to create connected "smart sensors" that monitor moisture levels, wirelessly control irrigation systems, and capture the effectiveness of irrigation applications.
These capabilities connected with growers' desires to have a system that was truly wireless, explains Mrinal Wadhwa, Fybr's Chief Technology Officer.
"We can do the sense and control," he says. "There is a level of intelligence that has to sit behind the sensor devices, including algorithms that interpret how much water is being absorbed, the signaling of actuators in irrigation valves to informing them when to open — and perhaps even more importantly — when these valves should remain shut."
"It has been really interesting to help these guys make better decisions and remove a lot of understandable human error from the equation," Glatz says.
And that is exactly what Joel Greiner, Vice President of Ranch Operations for Monarch Valley Farming Inc., appreciates most about the data gathering and management.
"When we're in the middle of harvest, we don't have a lot of time to think," Greiner says. "It's now become easy for us to see what's going on, and be able to quickly glean the most important, actionable information."
Future for this Partnership
The company is continuing to learn more about various soil types, the water uptake of different crops, the rebound time of water levels at various wells, and the micro-weather patterns at Monarch Valley Farming.
And they're combining real-time information with "historical context," as Glatz describes it, to help make better decisions. All this knowledge will help further the artificial intelligence that Fybr can provide to the farms, while continuing to "cut wires."
"We realized early on that we can make the farm wireless really fast and get rid of the costly, difficult-to-maintain and ultimately unreliable hanging canopy wires," Glatz says.
Research and collaboration are necessary in the future, Wadhwa says.
"A lot of investigation is still pending that will open up new possibilities that simply weren't visible or feasible before," he says.
Glatz also says the team at Fybr is interested in working with additional grower-partners, to build on the success they've had with the partnership with Greiner.
Wadhwa echoes Glatz's sentiment, saying, "The goal is to become increasingly proactive towards the constantly evolving conditions on the farm, and develop the systems that can do that can react autonomously."
Advice for Success
Building a solid relationship between technology and agriculture is essential, say the folks at Fybr, a solutions-based Internet of Things (IoT) company located in St. Louis, MO.
"This is a collaborative effort that demonstrates what's possible when you combine an age-old knowledge base [farming], the technology that's coming, and solid business acumen," Rik Goodwin, Fybr's Chief Operating Officer, says.
While all partnerships endure some growing pains, it's not hard to see the mutually beneficial aspects of this relationship. Joel Greiner is Vice President of Ranch Operations for Monarch Valley Farming Inc., whose owner was an early investor in Fybr. His advice for growers looking to bring technology to the farm involves perseverance.
"Have patience," he says. "When you're trying to introduce something entirely new and customized, there are going to be a few growing pains."
And what advice do the folks at Fybr have for those growers looking to implement new, high-tech practices to their farming operations?
Bob Glatz, CEO of Fybr, says it's important to find a company that wants to work with you to provide a tailored solution to your on-farm needs.
"One of the real advantages of being a new adopter is to being able to influence the direction of the technology," he says.
About the Technology
The Smart Agriculture system from Fybr, a solutions-based Internet of Things (IoT) company located in St. Louis, MO, includes several hardware and software components, including real-time data provided by domain-specific sensors, data analysis via Fybr's actionable insights, and communication and control functions courtesy of FybrLynk.
FybrLynk is a microcontroller and communication device about the size of postage stamp, and not much thicker. This microcontroller connects sensors and other devices like water valves to the Fybr Network, which in turn, feeds Fybr's analytical platform. These systems help growers monitor soil moisture at various depths, record in-field temperatures, and monitor ultra-localized weather data, all while providing information on water quality, effectiveness of irrigation, and electrical conductivity.
As the size of the available data set grows along with their domain expertise, Fybr plans to gradually phase in the use artificial intelligence (AI) to autonomously control certain irrigation functions and monitor for leaks in non-traditional ways.
Bret Beringer, the Vice President of Hardware Development at Fybr, says these options are customizable, depending upon what a grower needs.
"The nature of our technology platform allows us to be very nimble. We not only design and develop all our own monitoring and control systems, we are able to iterate a new system in days and weeks," he says. "And we are able to do it for a small fraction of the cost."
The integrated devices are wireless and battery powered, with an estimated 10-year field life. Since the system is wireless, the growers have flexibility in their sensor placement decisions. There are also cost savings to boot, as Fybr estimates their system can help reduce on-farm water usage by up to 50%.
"Fybr allows the farmers to use sensors as a permanent, durable set of eyes in the field," says Glatz. "These kinds of observations and insights were simply not achievable, let alone cost-effective, before the advent of these IoT technologies."