Saving seed from your crop each year seems obvious; farmers have done it for thousands of years. However, buying new seed each year brings a number of benefits to the grower, the greatest one being access to the latest technologies.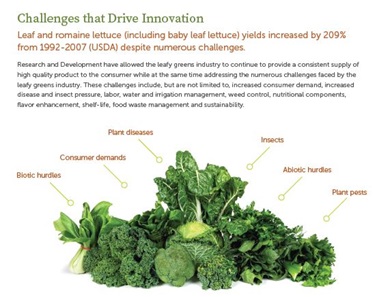 "Seed companies are always working to come up with new innovations that benefit the grower," says James Weatherly, Executive Director of the Seed Innovation and Protection Alliance.
Examples of seed innovations that benefit the grower include:
Preemergent seed technologies that protect against pests, such as organic seed treatments for spinach that provide early plant protection against Pythium even before the plant emerges;
Weed priming and enhancement technologies that improve vegetable seed yield and quality;
Mechanically harvestable broccoli that saves labor costs;
Parthenocarpic cucumbers (pickles) that increase yield and are mechanically harvested, again saving labor costs;
Melons with concentrated fruit setting for even ripeness and easier mechanical harvesting; and
Pest-resistant crops such as nematode-resistant carrots, mildew resistant lettuce, mildew-resistant spinach and aphid-resistant lettuce.
Investment into Seed Technology Benefits Entire Industry
Seed companies are constantly reinvesting in the development of new seed technologies and innovations. A great example of that investment is shown in leafy greens.
"In 1985, the seed value of leafy greens in the United States was $31 million, with approximately 16% of that money invested back into research and development for new seed technologies," Weatherly says. "In 2005, the total seed value was $93 million, with approximately 18% being reinvested. In 2015, the total value was up to $105 million, and an estimated 23% was being reinvested.
"The investment made into seed innovations lifts the whole vegetable industry. Because of the investment in seed innovations, we are able to produce more vegetables that area healthier and more nutritious, while using less resources."
Instead of Saving Seed, Buying New Seed Actually Saves The Grower Money
Saving seed is often seen as a way to save money. However, while it's clear you are saving the purchase cost of new seed, there are hidden costs to saving your own that likely exceed the cost of new seed.
"One of the biggest hidden costs of saving your own seed is decreased yield potential," says Weatherly. "Every generation of seed you save reduces the genetic potential of that seed. There are a number of studies showing this drop in genetic potential." [i]
There are a number of additional benefits that come from buying new seed including but not limited to, access to the latest innovations like those discussed above, varietal purity, uniform germination rates, and freedom from weeds. Buying seed means there are no hidden costs for cleaning and storing seed as well as reducing the cost of additional inputs such as herbicides and pesticides.
Use Seed Innovations Appropriately
When buying new seed or when thinking of saving seed, growers should always be aware if there are any intellectual property rights associated with the seed. Intellectual property laws protect the substantial investment companies make into developing the seed innovations, and if seed is not purchased legally, there are significant risks. Weatherly says those risks may include lost profits, liability for any damages as well as statutory damages.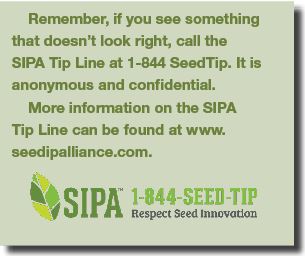 "In the end, it's about supporting the entire industry," Weatherly says. "These innovations provide benefits that make it possible for growers to be profitable and to feed an increasing population. We want to make sure that research continues."
The industry also loses when seed innovations are acquired or saved illegally.
"Breeders invest an average of 23% of revenue back into R & D to develop new innovations," Weatherly says. "When you do the math, loosing that 23% means that approximately $24 million could have been invested back into new varieties and technologies."
[i] http://cropwatch.unl.edu/2017/making-case-certified-wheat-seed