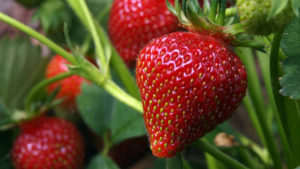 When it comes to protecting high-value crops like strawberries, choose a product with   multiple benefits.
KENJA® 400SC fungicide from Summit Agro USA is a Group 7 fungicide that has been carefully designed to offer growers outstanding control of Botrytis (Gray mold), a key disease in strawberries, as well as broad spectrum activity on Powdery mildew and Anthracnose. KENJA is also one of the most active products in its class of chemistry.
Maximize Shelf life.
Already proven to provide in-season disease control, a harvest day application of KENJA continues to provide disease protection. And KENJA holds a 0-day PHI in strawberries, so it can increase marketable shelf life for strawberries, all while providing application and harvest flexibility.
When applied at 15.5 oz. as the last spray before harvest, KENJA can help add days to post-harvest strawberry shelf-life.
Minimize resistance potential.
The SDHI molecular flexibility and unique molecular structure of KENJA give it one of the lowest potentials for fungicide resistance, furthering its excellent disease control year to year.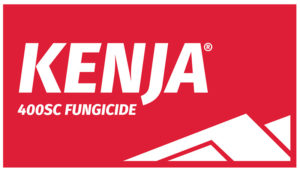 KENJA 400SC Fungicide is sold exclusively through Helena Agri-Enterprises and Tenkoz member companies.
KENJA was invented by Ishihara Sangyo Kaisha, Ltd. and developed and manufactured by ISK Biosciences Corporation. KENJA is a registered trademark of Ishihara Sangyo Kaisha, LTD. ©2018 Summit Agro USA, LLC. All rights reserved