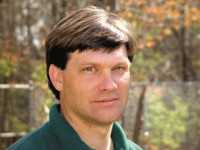 There's a lot of buzz in corporate America these days about community engagement. Indeed, there are vice presidents of engagement, and departments at many Fortune 500 companies whose sole purpose is to represent those companies to their neighbors. Forbes reported that the Reputation Institute measured consumers' perceptions of the 150 largest U.S. companies. Ironically, despite government and media attempts to demonize sugary drinks, cereals, and snack foods, among the most reputable, General Mills, Kraft Foods, and Kellogg's were Numbers 1, 2 and 4, while Coca-Cola and PepsiCo came in 6th and 9th.
The reaction of General Mills' chairman and CEO, Ken Powell, was that his company works hard to develop the trust of their stakeholders built by "…delivering nutrition and value to consumers through innovation, strong community engagement, …" and "…operat[ing] with integrity and stay[ing] focused on doing what is right over the long-term."
Digging deeper, one finds most corporate community engagement, especially among food companies, involves food or feeding programs to help improve the nutritional welfare of needy citizens. That makes sense. However, like seeing retail grocers creating a farm-fresh atmosphere in their produce departments by mimicking overflowing, colorful bulk displays found at successful retail farm markets, "community engagement" is nothing new on the farm.
Become A Community Asset
Several Rutgers Cooperative Extension agents and specialists paid a visit to a few of New Jersey's premier farm market operations to learn some of the secrets in sustaining their businesses. Pam and Gary Mount described their early goal, actually the necessity, of establishing their Terhune Orchards as the community's farm. When they purchased their farm in 1975, it was one of the last remaining orchards in Lawrence Township, a well-to-do suburb of Trenton bordering even more affluent Princeton. They had to establish a reputation as an asset to the community, not a liability that would forever work against them in future attempts to expand their farm market, hold festivals, or have cars backed up for two hours on a busy pick-your-own weekend.
As with all relationships, communication is the key. Pam started writing a seasonal newsletter that continues to this day, and for a number of years wrote a column for the local paper. Advertising can be expensive, but Gary noticed that rather than printing ads, many businesses supplied inserts to the local paper. It was a lot less costly to print several thousand copies of their newsletter and have it inserted into the local paper than to have a similar sized ad printed in the same paper. Between the newsletter and the column, they established themselves as resources both for the media looking for local food and agriculture stories, and for the public.
Pam had to leave early before our visit ended. She was on her way to drop off an application to hold another festival, but for the first time she would be there only as an applicant, and not as a long-time member of the township planning board.
Direct Marketing As A Right To Farm
Another stop was at the Lee Turkey Farm where Ronnie Lee discussed his pick-your-own operation surrounded by housing developments. Besides the seasonal produce, the highlight of the operation, obviously, is the fresh and frozen home-grown turkey available from early October through January.
Years ago, I had the pleasure of working with Ron's father, Dick, on several of the early attempts to write "Agricultural Management Practices for Farmer-to-Consumer Direct Marketing," a set of guidelines that if followed would afford farmer protections under New Jersey's Right-to-Farm law. Putting those practices in writing was much easier said than done, but Dick Lee's constant comment was that if you worked willingly with the town leaders and your neighbors, you wouldn't need a Right-to-Farm law. There were many conversations at those meetings recounting how the most successful farm festival operations reaped the benefits of engaging the local police, firefighters, and other community organizations in exchange for a bit of the proceeds of the event.
A little further south in Woolwich Township, Gloucester County, where the first aerial balloon flight in the U.S. landed after crossing over the Delaware River from its Philadelphia take-off, Sam and Joe Maugeri take a lighthearted view of community engagement. For years, the brothers have been plowing and prepping the community garden plots at the municipal complex. Looking at the big sign at the site thanking Maugeri Farms for sponsoring the project, a neighbor once questioned Joe why they would do such a thing. He said he asked his brother the same thing when they first started.
Sam just smiled as he sold one of the anxious gardeners a pack of seedlings, and after the happy customer left, told his brother, "Did you see that? That's the best those tomato plants will ever look. They'll be back at harvest time."