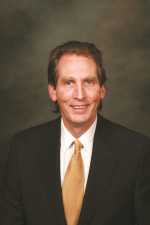 Five years ago, the potato industry took part in an experiment. The chip, seed, process, and fresh sectors came together for the first time under one roof to share information, build partnerships, and learn about the latest potato trends and research.
That pilot event, known as POTATO EXPO, has since attracted more than 5,000 attendees from close to two dozen countries who have turned a small, trial meeting into the largest conference and trade show for the potato industry held in North America.
But what may seem like an obvious idea today was quite novel at the time. Previously, each sector held its own meeting during the winter, forcing many growers and industry members to spend their off-season flying around the country in order to talk with colleagues and network with potential business partners.

Setting Aside Differences
Regional differences melt away when potato growers from Maine understand that growers from Washington face similar production challenges. Sector distinctions become less of a barrier when Expo attendees hear from dynamic, nationally recognized speakers who provide compelling strategies on how to take a business to the next level. And competitors put aside their rivalries to learn to address challenges to the entire potato industry.
The Expo promotes communication and coordination among all segments of the industry, serves to strengthen the ability of growers to succeed in the domestic and global potato marketplace, and provides a practical platform for discussions about potato production, processing, and marketing.
This year's meeting will be no different. To be held Jan. 9-11 in Caesars Palace in Las Vegas, NV, it will be the industry's one-stop shop to network with high-level decision makers and get the most current information on a wide variety of industry issues and trends.
For example, this year, four specific market tracks — chip, process, seed, and fresh production — will allow attendees to choose from more than 20 breakout sessions so they target topics that are most applicable to their businesses.
In addition, this year's trade show will feature more than 40,000 square feet of exhibition space, allowing the industry's top companies to share their knowledge and help solve growers' problems. The 2013 meeting will also feature a new addition to the popular trade show: the Expo Stage, which will showcase panels of growers, consumers, and experts discussing innovations and trends that impact the industry.
Finally, attendees will learn from some of the most insightful and inspiring business professionals in their fields. As the Chairman and CEO of Yum! Brands (KFC, Pizza Hut and Taco Bell), Keynote Speaker David Novak will share the secrets of his unique leadership program so attendees can also empower their teams both professionally and personally.
General session speaker Ken Schmidt will motivate attendees to create a business culture that will help them stand out in a crowded marketplace, just as he did as the brand visionary for the Harley-Davidson Motor Co. Plus, leading food industry analyst Phil Lempert, "The Supermarket Guru," will facilitate a live consumer panel discussion about how consumers feel about fresh potatoes, French fries, and chips — and how their attitudes affect purchasing habits.
For more information, go to www.POTATO-EXPO.com.