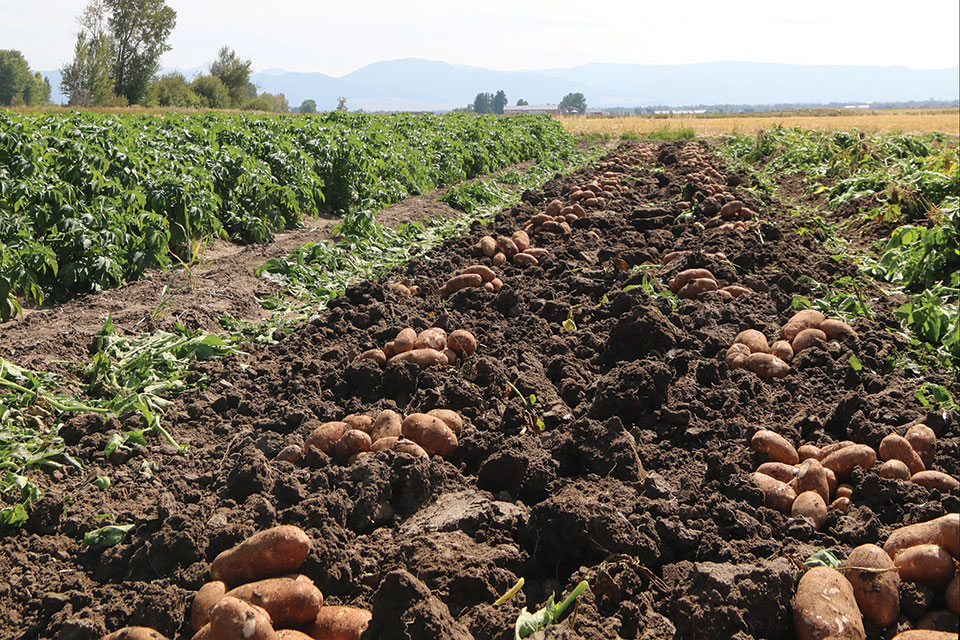 Healthy Ground Leads to Healthy Potatoes
American Vegetable Grower's March issue cover story focused on how the Kimm family ensured its potato seed crop remained healthy. Take a look at the family at work and learn more about how they operate.
Here are a few basics about the operation:
Name: KV Farms, dba Kimm Seed Potatoes
Location: Churchill, MT; Manhattan, MT
Owners: Bill Kimm (father), Jason Kimm (son), Mark Kimm (son), and Alan Venema (son-in-law)
Size: 1,400 acres
Crops grown: Primarily seed potatoes, but also alfalfa and grains.