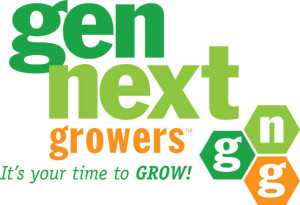 Are you seeking to make a difference as an advocate in your industry? Do you have a passion to produce high-quality fruits, vegetables, and citrus? Are you preparing to assume, or already have assumed, leadership on your farm or orchard? Were you born after 1970?
We want you to join GenNext Growers Initiative.
Join a growing community of growers, researchers, and suppliers and get the information you need to make your generation of farm leadership the best yet, targeted from this community on Twitter at @GenNextGrowers, Facebook at facebook.com/GenNextGrowers and on the web at GenNextGrowers.com.
What are you waiting for? Join today!