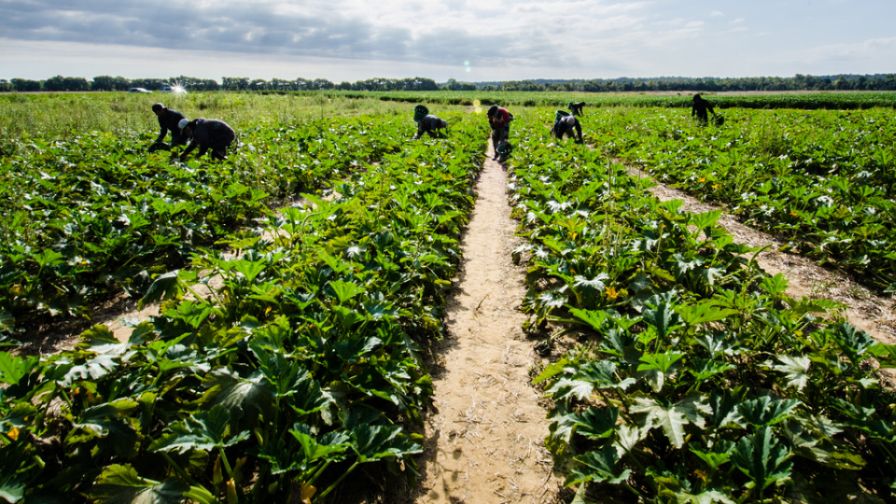 The New York State Assembly has passed the controversial Farm Laborers Fair Labor Practices Act. And it heads to Gov. Andrew Cuomo's desk for a final signature, which the Democratic governor has pledged he will deliver.
It will extend overtime pay benefits and the right to collectively bargain and unionize to farm workers across the Empire State's $5 billion agriculture sector. The legislation will likely go into effect in January 2020.
We spoke with New York Horticulture Society Director Paul Baker, himself a fifth-generation vegetable grower from Niagara, NY, a couple weeks ago about possible implications from the legislation for growers in New York.
Since that report, the farm lobby obtained several concessions. The most notable reverses the language that would have forced farmers to pay out overtime wages (time and a half) on all hours worked beyond the standard 40 hour work week. New York farmers will now pay out overtime wages on all hours worked beyond 60 hours in a given week.
At first glance, there are several similarities to California's farm labor wage laws. In California, however, lawmakers established a timeline through a 2016 addendum. By January 2025, all farm workers earn overtime wages for any hours beyond 40 hours.
In addition, the bill requires New York farm workers to rest for one consecutive 24-hour period per work week. This limits the number of days per week they can work. Farmers and agribusiness representatives are criticizing this requirement. They feel it makes them less competitive for workers in an increasingly competitive labor market. Several state lawmakers have also spoken out against the bill.