American Fruit Grower® Product Guide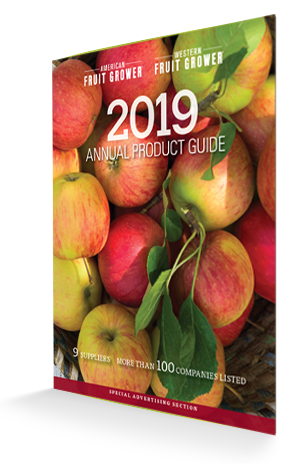 Products to Boost Your Bottom Line in the 2019 Product Guide
As a grower, you are constantly looking for tools and technology to improve your production. The editors of American Fruit Grower® and Western Fruit Grower® magazines present the products that can help you get the job done in your orchard. The 2019 Product Guide contains information about products that are designed with your needs in mind.
Planting and spraying equipment, crop protection, and plant nutrition products are among the offerings in this year's guide to help improve your operations.
Making Contact
Want more information about something you see in the Product Guide? Included in each spotlight is company contact information, making it easy for you to get in touch with someone who can explain products in greater detail.
Plus, the Product Guide includes our directory of suppliers in the fruit industry, complete with contact information and a brief company description.
To download, fill out the information below: