American Vegetable Grower® Product Guide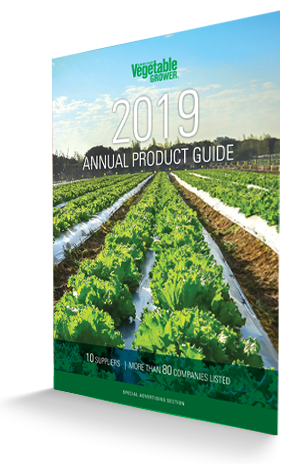 Products to Boost Your Bottom Line in the 2019 Product Guide
Decisions, decisions. It's no secret that determining which piece of equipment to buy or which plant nutrient to use — among many other things — can be a daunting task.
To help you stay on top of the latest products available to help you produce your crops, look no further than the American Vegetable Grower® 2019 Product Guide.
Making Connections
Do you see something that may make a good addition to your operation? The Product Guide spotlights contain the necessary contact information to put you in touch with a representative who can further explain the product at hand.
Plus, the Product Guide includes our directory of suppliers in the vegetable industry, complete with contact information and a brief company description.
To download, fill out the information below: