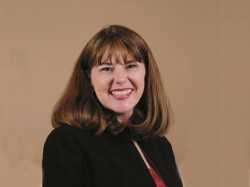 The tide is turning in the fight against EPA's imposition of Numeric Nutrient Criteria (NNC) in Florida. Opponents of the federal rules have been making waves and gaining ground in recent weeks. The coordinated pushback against the agency's rules has included a partial victory in the ongoing legal challenges, the unanimous approval of state NNC standards by the Legislature, a letter-writing campaign to President Obama, and the introduction of bills in Congress to get EPA to back off.
In February, The Fertilizer Institute (TFI), and other stakeholders in the legal challenges, commended a court ruling released by U.S. District Court Judge Robert L. Hinkle that invalidates parts of EPA's NNC rules. Judge Hinkle's decision establishes biological harm, not just an increase of nutrients above background concentrations, as the basis for numeric nutrient standards. Hinkle's decision included a determination that EPA's stream criteria, and certain aspects of its downstream protective values, were arbitrary and capricious and those provisions were invalidated.
TFI President Ford West stated: "TFI is extremely pleased with the outcome of this litigation and the overall efforts of a unified industry and agriculture community. While we rarely seek the assistance of the court, we strongly believed that the potential harm EPA's NNC posed to Florida's phosphate industry and Florida agriculture along with the precedent setting nature of the EPA rule merited a legal challenge. EPA should now return to Florida the authority to protect its own water resources."
Science Fact
The state's numeric nutrient standards, adopted by the Environmental Regulation Commission in December, are based on a decade of research and data collection by the Florida Department of Environmental Protection (FDEP). They are designed to ensure water quality, protect public health, and preserve well-balanced aquatic ecosystems throughout the state. Earlier this year, these standards were unanimously approved by the state Legislature, signed by Gov. Rick Scott, and sent to EPA with a request the agency approve these as the plan for improved water quality in Florida. "The rules address the complexity of Florida's various aquatic ecosystems by focusing on site-specific analyses of each water body," said FDEP Secretary Herschel T. Vinyard Jr. "This allows us to better account for the many natural factors that influence the effect nutrients have on aquatic plants and animals, and find the most appropriate nutrient levels for each individual waterbody."
Florida's efforts to regain control over its water standards also have been bolstered by the introduction of bills in D.C. by Congressman Steve Southerland and Sen. Marco Rubio. The State Waters Partnership Act requires EPA to recognize Florida's science-based state standards for water quality, rather than imposing a unique standard for Florida and Florida alone.
Meanwhile, the NNC Taskforce (ably directed by Keyna Cory with the Associated Industries of Florida), a broad coalition of local governments, utilities, stormwater interests, agriculture, and businesses, has launched a massive grassroots campaign to petition President Obama to direct EPA to accept Florida's rules and withdraw its determination.
The Real Task At Hand
This opposition to the unrealistic standards set by EPA — which were the result of a settlement of a lawsuit filed by Earthjustice — is not a fight against clean water. There are real problems that must be addressed. Florida has 1,918 miles of streams and rivers and 378,000 acres of lakes deemed impaired due to nutrients. The fight is about how we can best do the cleanup using science and achievable standards. The state's rules are a more realistic approach to prioritizing cleanups and attaining water quality improvements.
We all have a role to play in protecting our environment. FFAA is committed to working with Florida growers on nutrient stewardship. Our emphasis is on the 4 Rs of optimal fertilizer use (the Right Source, Right Rate, Right Place, and Right Time). A fifth R is that this is the right thing to do.