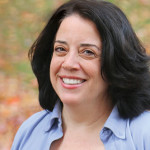 Welcome to American Farm Marketer™, a new publication from the editors of American Fruit Grower® and Western Fruit Grower®, along with its sister magazines, American Vegetable Grower® and Florida Grower®.
Many medium- to small-sized growing operations, like yours, have turned to retail formats to supplement income and keep the farm in a healthy financial condition. Those of you who operate on-farm markets, wineries, farmers' markets, and other similar businesses know the skills needed to succeed in this arena differ rather dramatically from growing.
Growing is all about developing systems to gain the greatest yield with the lowest possible inputs while maintaining quality. As complex as growing can be, it has nothing on retail. And that's because marketers like you have to deal with the public.
We'll Help You Boost Your Marketer Skills
The public can be unpredictable and sometimes frustrating. They'll cheerfully ignore signs and instructions about how to behave in the you-pick orchard and complain about how much cheaper the grocery store is.
But they are also choosing to spend their limited time with you. After all, their money could easily be given to a restaurant or movie theater.
This challenge is part of what makes retail exhilarating. To help you succeed in this role, American Farm Marketer will share ideas from your peers and bring in experts to offer advice on all those areas outside the experience of family owned businesses (advertising, signage design, customer service, and so on).
Since I will be heading up our editorial team, allow me to share some of my background. I've reported on garden retail since the '90s. And I already see many similarities between the two industries.
Like garden retailers, farm marketers are selling perishable products. Both sets of customers are spending discretionary dollars, and so you must make yourself appealing enough to ensure they come back to your farm. And both industries are filled with family-owned businesses, with all that entails.
I can already see another similarity that will make working with farm marketers a joy: a love for sharing ideas with each other and having peers visit your operations.
That openness will allow me to report as many ideas as you will share, giving fellow farm marketers the chance to adopt whichever ideas worked for them. When that level of sharing happens, the entire industry benefits.
Together We Can Strengthen The Industry
Over the years, I've been involved with a lot of projects I hope to bring to this industry where it makes sense. In 2012, we introduced a program to investigate different ways we could improve garden retail. How we did that was to test ideas in real world settings and share the results.
We've accomplished a lot in a few years by bringing together experts and university researchers with retailers. We've tested how well consumers tolerate increased plant prices and have researched consumers' attitudes to plants and gardening and developed advertising campaigns to help increase the number of people shopping at garden centers.
I hope to work with you and help you raise the bar of how you operate. I'd like to tap into the vast knowledge you collectively have and connect you to one another so everyone benefits. I have a lot to learn, and from experience, I know I will never know all there is to know. I hope you will share your own thoughts and ideas, and that we'll enjoy this journey together.
What To Expect From American Farm Marketer
Newsletters. Our bi-weekly newsletter will be filled with peer advice and ideas, how-to articles and any major news grower-retailers need to know.
Website. American Farm Marketer's content will be located on the Farm Marketing tab on GrowingProduce.com.
Print. Beginning in mid 2016, we will mail a print version of American Farm Marketer within American Fruit Grower and Western Fruit Grower magazines, along with its sister magazines, American Vegetable Grower and Florida Grower every three months.
Webinars and online classes. We're taking online learning to a new level by recruiting university professors and national experts to teach our industry practical ways to improve their businesses. We'll include handouts and opportunities to interact with one another.
Excellence Program. When it comes to retailing, having high sales isn't as important as profit. We're introducing an excellence program to recognize the powerhouse produce marketers who work in financially smart ways and with innovative methods of retailing and management.
Peer groups. As part of our excellence program, we will be offering grower-retailers the chance to join regular group discussions on specific areas of running their businesses.