Abundant Robotics' apple picker has made its maiden voyage, officially, during T&G Global's harvest in Napier on the east coast of New Zealand's North Island. This marks the first time the robotic harvester has been used during a commercial harvest.
According to a report on Stuff Limited, a New Zealand news website, the robotic harvester picked 'Jazz' and will be picking 'Evny.'
T&G Global prepared for the harvest by planting robot-ready high-density orchards, moving from 3-D training systems to 2-D.
Gary Wellwood, Global Innovation Manager for T&G Global, said after seeing an Abundant Robotics prototype being trialed in Australia, "We made a decision then that we could see there was a future in robotic harvesting."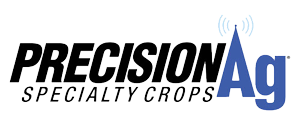 Wellwood says his organization knew robotic harvesting would happen one way or another, and that this meant the operation would have to change its planting structure.
"We understood that a robot can't work in a fully three-dimensional tree [orchard], this is why we've gone to [two-dimensional]," Wellwood said.
Dan Steere, Abundant Robotics CEO, says the first commercial use of the robotic harvester did not come without its challenges along the way.
"The reason it's been so hard in the past is because you've got delicate fruit, and if you're trying to harvest that you can't damage the fruit, you don't want to damage the trees," Steere said.