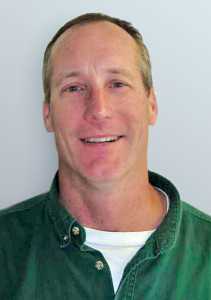 "What's different? Everything's different."
That's what Mike Taylor had to say about the Washington apple industry recently. Taylor, vice-president of sales and marketing for Stemilt Growers of Wenatchee, WA, was commenting about the current situation and the state's monumental 2014-15 apple crop.
With around 150 million 40-pound boxes harvested for the fresh market, Washington producers obliterated their previous mark of 129 million boxes in 2012-13. Other apple producing states had very good years as well, so the 2014-15 season crop comes in as the country's third largest ever.
This kind of bin-busting supply intimidates many of the folks who now have the daunting opportunity to sell what our producers have provided them. Then there are folks like Robert Kershaw, President of Domex Superfresh Growers of Yakima, WA, who predicted: "I could see us possibly selling 200 million one of these days."
Both Taylor and Kershaw shared their can-do attitude with a record-breaking crowd at the last-ever meeting of the Washington State Horticultural Association last December. A different organization, the Washington State Tree Fruit Association, will now represent the state's industry.
Are Things Different?
Such large crops in the past have led to lousy returns. Are these marketers simply full of bravado, deceived by a multi-year run of excellent prices and returns, or are things really different?
Taylor was clear: "The variety mix has changed, the season is longer, the retail landscape is different, with more focus on category management, and pre- and post-harvest treatments have improved quality."
I could not agree more with this perspective. Nationally, the apple industry has simply embraced the kind of innovative change that Taylor described. As I have propounded previously in this column, nothing manifests this change more than the industry adoption and commercial success of the now iconic Honeycrisp cultivar.
I have also tried to make the case that much of this innovation would not have been possible without the amazing creativity and productivity of tree fruit researchers in this country.
It All Changed With Honeycrisp
That innovation starts with plant breeding and the foresighted research team of Jim Luby and Dave Bedford at the University of Minnesota, who overcame initial skepticism and stuck with their creation until the apple-eating public voted with their purchasing behavior. It took time, but it is widely acknowledged that Honeycrisp is a breakthrough, both in consumer preference and retail pricing structure.
Then there is the dark side. This breakthrough and market performance has occurred despite Honeycrisp's widely acknowledged challenges to producers and throughout the rest of the supply chain.
Regardless of production area, Honeycrisp has as many, or more, problems than any other commercial cultivar. Producers face intense challenges to maintain tree vigor, annual bearing, and high yield. Many initially achieved less than a 50% packout. And that's before it got to storage, where disorders like bitter pit, soft scald, soggy breakdown, core rot (and on and on), can further shrink packout.
The Bright Side Of Honeycrisp
Yet, despite these horrible challenges, Honeycrisp is sold-out at every nursery, is being used as a parent in every apple breeding program in the world, and continues to perform like a star at retail in the supermarket or farm stand. In addition, a number of other recently-introduced cultivars, like SweeTango, Jazz, Ambrosia, Kiku, etc. are finding profitable niches.
So, it appears possible to overcome considerable production and packing challenges and if a cultivar can sufficiently improve consumer preference and willingness to pay.
Overcoming those challenges for Honeycrisp, however, has required hard work by a whole set of North American researchers. Individually and collaboratively, these scientists and Extension professionals have labored mightily to deliver the cultural and postharvest management strategies that have enhanced our ability to grow, store, pack, and ship an acceptable product.
What This Means For The Future
More broadly, in this crop season, the national apple industry is able to do things undreamed of five years ago.
Plant breeders have developed rootstocks and scion cultivars to transform our high-density orchard systems. Physiologists have figured out how to coax blocks into full production much sooner, with higher and more predictable yields. IPM is standard operating procedure. Handling and storage practices greatly increase the probability consumers enjoys our products as they should — close to fresh off the tree.
Across the board, for Honeycrisp and other cultivars, consumers are enjoying a much different and improved eating experience. The Honeycrisp situation is a shining example of what can research can do, from creating an amazing new cultivar all the way though to delivering it properly to the consumer. That innovation and change is sometimes challenging. But we have dealt with the Honeycrisp challenge and turned it into an opportunity.
Even better, if we continue to support our research community, there are many more breakthroughs to come.
As Mike Taylor said: "What's different? Everything's different."