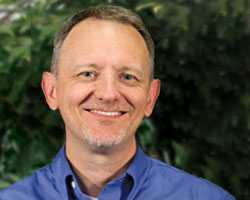 Americans admire "stick-to-itiveness." We look favorably on those who tackle challenges day after day after day with dogged persistence because the work has to get done. Those who keep after it for the long haul earn our respect.
That said, longevity is often overrated. From the athlete that sticks around a season or two too long to a business going through the motions year after year, none of us want to emulate someone who's hanging around, just trying to survive.
We also admire creativity and innovation. We look up to the people and businesses that break out of the pack and show us or sell us something different. But novelty in and of itself isn't a formula for long-term success. We all know examples of businesses that explode on the scene like a Fourth of July starburst — and fade away just as quickly.
Evans Fruit Company is a prime example of what you can accomplish when you find the sweet spot that combines longevity with progress.
American farms still — thankfully — have strong ties to the family-business model and work ethic that built this industry. Few moreso than Bill and Jeannette Evans. Read this month's cover story and you'll understand why they have been chosen as American and Western Fruit Grower's Apple Growers Of The Year.
These octogenarians have been in the fruit business for 65 years and in that time, have honed the operation to perfection, steadily and persistently changed to meet the needs of their customers, and grown Evans Fruit Company to amazing heights. There are lessons there for all of us.
Fruit growers aren't the only ones who can benefit from progress and reinvention. American Fruit Grower and Western Fruit Grower are changing too.
As growers and the market evolve, we're adapting along with you with some significant updates to our print and digital coverage of this vibrant industry.
You can see some of those changes already in our newly redesigned website, GrowingProduce.com. Over the last 12 months, we have refashioned the site with a new more efficient platform and most recently, a complete overhaul of our design to make everything much easier and more efficient for you to use as a resource for your business.
You'll also notice some significant changes soon in the rest of our content, including American Fruit Grower and Western Fruit Grower magazines.
These changes aren't just window dressing. We're working hard to deliver the information you need to to improve the profitability of your orchard or vineyard operation, and deliver it in the most useful and appealing ways possible.
Watch for more enhancements in the coming weeks as we continue to stay on the leading edge to be the resource you need. We've been around 134 years, but in a lot of ways it feels like we're still just getting started.