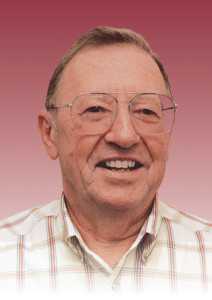 In recent years many younger families have decided to become berry growers. Often they have been urbanites who want their families to enjoy the quieter environment of the countryside yet still be commuter-close to their off-farm jobs. Such locations are ideal places to begin or maintain U-Pick berry farms! Many such folks have begun commercial berry farming, helping to make up for older retiring berry growers, so that urban consumers can continue to be provided the on-farm experiences of visiting and picking their fresh fruit for in-season use and processing, including freezing for year-round use.
In my experience, a majority of these new berry growers have had little to no prior experience growing berries for home use nor commercially, or even any past farming experience. Often it seems they have dreamed of having a farm and earning income from it. Most, it seems, are skilled in some non-agricultural profession, so they are well-equipped to continue their off-farm full or part-time work to support their family along with their berry farming passion.
Working Smarter, Not Just Harder
In this electronic information age, these new, first-time berry growers are quick to locate berry growing information resources, including local and University Extension/research-developed production and marketing information for their area. With no agricultural or horticultural background or training, it seems, they are even more eager to try to find ways to farm smarter, not just harder!
Many hope to produce and market their berries as a part-time business in addition to full-time jobs in order to maintain some semblance of a normal family life. They are more eager than some of us older folks to try new ideas, even ideas they may never have studied nor read about in a textbook or a berry production manual! For example, in this past May issue of American Fruit Grower, in the Berries Column article, I reported about the innovative blackberry growing and pruning system developed by a relatively new berry grower, Robert Hays, in Mississippi. He developed a blackberry trellising system for higher yields and also for summer-only pruning.
New Farmers, No Experience
Last year in a nearby county to us, I noted an older, neglected blueberry farm had been sold to a family having no previous berry growing experience. They planned to renovate an old, high-chill rabbiteye blueberry planting that had not been pruned or cared for during the past several years. These plants had grown to well over 9 to 10 feet tall, and had very many too-thick, very large diameter old gray-bark stems producing small-size berries. Nobody I know likes to pick small berries because it is slow, tiresome work to fill containers. U-pick urbanites are in a hurry in today's frenetic world!
There was no evidence of any recent annual renewal pruning at the base of any of the plants. U-pickers would be unable to reach many of the berries from the ground, and berries would be small from no pruning. All of the plants had over 15, even 20 or more stems per plant, not the recommended 8 to 9 stems per plant. Almost no young stems were present to sustain fruiting in future years.
In the fall after leaf-drop, they began to prune to remove many of the oldest, tallest stems, working to cut them out near the ground with very long-handled, heavy duty pruning loppers and pruning saws. They found that trying to get into the base of the plants to cut out the thickly spaced, large diameter old stems was very difficult with their loppers and hand saws.
Innovation
Then, they had an idea of their own, they purchased a small hand-held, 12 volt, lithium-ion powered reciprocating saw with 6, 9, and 12 inch length, quick-change, snap-in, specific pruning blades. They found the 12 inch blade was best, allowing basal stem cutting of the very large stems, especially in the crowded center portions! That blade could reach into the thick, crowded center area at the basal portion of the plants and cut large-diameter stems out using just the far tip end of the reciprocating blade without trying to get the larger base of the tool into the thick plant interior. For around $200, the cost of the small reciprocating saw and blades, they purchased a second one so two people could prune together, further speeding up this task. They found the pruning-specific blades to be very superior to other available "standard" blades for this work.
They purchased high capacity lithium-ion batteries and extra chargers that only require 30 minutes to reach full charge, so that extra batteries could always be kept on hand ready to go. I marveled at how quickly they were able to cut out many of those thick, dense stems that 'infested' those old plants. A fully charged battery allowed about an hour of continuous pruning time on these extra-thick old stems. Stem cutting/removal within 2 inches of ground/crown level is at the optimum zone for crown rejuvenation, resulting in rapid crown reproduction of new, strong stems for future fruiting at easily reached picking heights. They left any younger stems for fruiting the following year, and with this tool, their innovative idea, they were able to finish up pruning the entire planting that fall and winter.
I estimate their 2 acre planting had contained at least 5 acres worth of crowed, old stems before they started pruning late last fall! This small, powerful pruning tool could help blueberry and other fruit growers cut out older, less-fruitful, large-diameter stems or limbs that are tightly crowded, faster and at less cost. Growers can make blueberry basal stem cuts closer to the ground where they should to be made.
Their current late-summer ripening blueberry plants are very susceptible to damage by spotted wing drosophilia fruit flies and brown marmorated stink bugs. They have begun diversification into earlier ripening blueberries and other early summer-ripening berry crops to avoid/reduce fruit losses and the need for repetitive, expensive, control sprays for these imported Asian pests.
I salute Steve Bodtke and his son Jake, and his friends Brent Selby and Taylor Willis at Windrush Farm in Giles County, VA. Their innovative pruning idea has allowed them to begin rehabilitation of their berry farm by working smarter and faster!