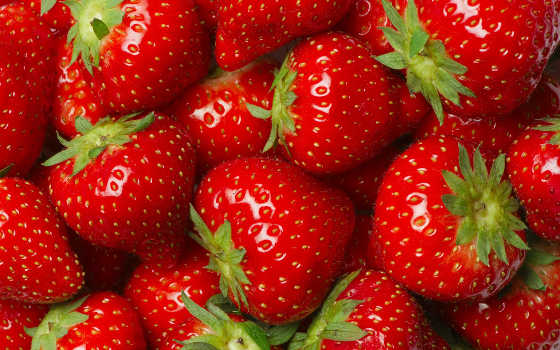 The University of California (UC), Davis, and the California Strawberry Commission signed an agreement Feb. 10 for a new future for the public strawberry breeding program at UC Davis.
As part of this renewed commitment to a public breeding program that creates new varieties for California's strawberry growers, UC Davis announced the hiring of a new breeder for the Strawberry Breeding Program.
Steven J. Knapp, a plant scientist with highly credentialed teaching and research experience at two other U.S. land-grant universities, as well as international plant genomics experience in the commercial sector, has accepted the university's offer to lead the program.
"We are thrilled to have Steve join us as we design a new strawberry breeding program for the 21st century," said Helene Dillard, dean of the College of Agricultural and Environmental Sciences, which is home to the strawberry breeding program.
Lawsuit Settlement
Highlights of the legal settlement include further partnership opportunities for the UC Davis Strawberry Breeding Program and the California Strawberry Commission.
Over the next five years, UC Davis will release new strawberry varieties that will be available to all growers, and the California Strawberry Commission will assist UC Davis in its identification of new commercial varieties. As part of the settlement, a new strawberry advisory committee will be formed comprised of university representatives, strawberry farmers, and commission representatives.
Since 1956, California's strawberry farmers have supported the UC Davis Strawberry Breeding Program through the California Strawberry Commission (formerly the California Strawberry Advisory Board). Annual contributions and research grants through the commission have contributed millions of dollars to support the development of strawberry varieties uniquely adapted to California's exceptional growing environment.
The settlement brings to a close legal disagreements dating back to October 2013, when the commission filed a lawsuit against the university related to the strawberry breeding program's research agreement with the commission. Both that lawsuit and the university's counter suit, filed in October 2014, are ended by this week's settlement.
"The hiring of the new plant breeder and the commitment to continue the public program were critical to resolving the dispute," said Rick Tomlinson president of the California Strawberry Commission. "Combined with the leadership of Dean Helene Dillard, the strawberry breeding program is positioned to continue releasing exceptional new plant varieties."
About the new breeder
Knapp brings a wealth of research experience to the breeder's position. He served on the faculty of Oregon State University in the Department of Crop and Soil Science for 19 years from 1985, and then joined the faculty of the University of Georgia, Athens, in the Institute of Plant Breeding Genetics and Genomics for five years.
He comes to UC Davis most recently from Monsanto's Vegetable Research and Development program in Woodland, CA. At Monsanto, he was the global director for two years for breeding of cucurbit crops including melons, squash and cucumbers, and then the global director for vegetable breeding technology for three years.
Source: UC Davis press release