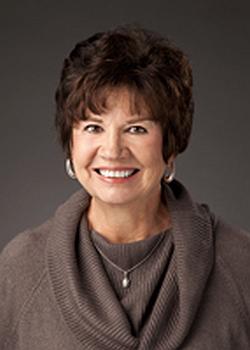 Katherine (Katie) Schuld, VP and co-owner of Summit Tree Sales in Paw Paw, MI, retired in April. Schuld previously worked for Hilltop Orchards and the Whirlpool Corp. In 2013, Schuld and Jan Melvin, two long-time employees, took over ownership of Summit Tree Sales from Wally Heuser. I recently talked with Schuld about the industry and the change she's observed in her 15 years with Summit Tree Sales.
Q: It's no secret you were a major part of building of Summit Tree Sales, so what do you think about where the company has been and where it's going?
A: Summit has changed significantly over the past 15 years. Previously coming from a 16-year career at Whirlpool Corporation, the shift was a major learning curve and fortunately, I had some of the best people in the industry (Wally Heuser and Jan Melvin) guiding me through the first few years. As our call volume increased, one of the major changes we made was to work with database developer to move to a state of the art Windows database. We keep yearly records for our customer tree orders placed through Summit; email orders directly to the nurseries at the time the order is placed; and then we provide order composites to our customers.
We also hired two new employees, Dawn Melvin in 2008; and Matt Schuld in 2015. They have been major assets to Summit, and we look forward to their succession in this company.
At the end of 2013, Wally Heuser entrusted Janet Melvin and myself with the ownership of Summit Sales, Inc. We have been so privileged to learn from one of the best horticulturists in the world. He was always so willing to share his knowledge with us and with every grower he met. He encouraged us at Summit to attend yearly International Fruit Tree Association meetings, variety showcases, visit with growers regularly in our area and beyond, exhibit at six or more major agricultural tradeshows every year across the country, stay up to date by reading the major agricultural publications, and so much more.
Q: How has the fruit industry changed over the course of your career?
A: When I look back to when I first joined Summit, high-density plantings were just starting to take off and the demand for trees continued to increase significantly through the years. Old orchards with tired varieties were plowed out; new orchards and new varieties were planted — and the transition continues.
Q: What are growers doing well?
A:  This is a forever learning and hardworking industry. As for where it is going, I have no doubt we have some of the best growers in the world who dedicate their lives to learning, innovation, hard work, and being successful.
Q: What's the biggest challenge fruit growers face?
A: I may not be the best one to answer this question; however, I think labor shortages, climate change, and the political climate all contribute to major challenges for growers.
Q: Are there fruit crops growers are overlooking but should consider planting?
A: Consumers love red apples. New redder varieties have become more and more popular. If growers are not planting them yet, they need to consider the change.
The Midwest Apple Improvement Association has introduced several new open-club varieties that growers should be looking at if they haven't already. 'EverCrisp' was the first — it has a delicious flavor, crispness, and excellent storage capability.
Commercial nurseries across the country have introduced early Fuji varieties, early Honeycrisp varieties, and early gala varieties. These early varieties can give the grower a head start in the market.
Q: What's one piece of advice you'd offer a grower looking to plant a new orchard?
A: Often, we get calls from people who are changing careers and want to become fruit growers. The first question they ask is "Where do I begin?" We are not growers ourselves and cannot give technical advice; however, we can steer them in the right direction to move forward. Such as, check with your local Extension agent first, talk with growers in your area, attend information classes at university Extension offices, visit the agricultural university's websites, and subscribe to the best agricultural magazine publications available.