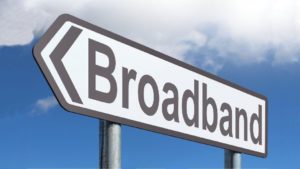 Farmers facing extreme weather hardships, unsure trade market access, and declining commodity prices have a light at the end of the tunnel: rural broadband and precision ag technology adoption.
According to recent reporting from BroadbandNow, over half of U.S. farms are in a declining revenue situation year-over-year, yet an initial investment of around $35 billion to $40 billion could net the U.S. economy at-large an additional $65 billion on an annual basis.
Although spurring rural connectivity expansion has long been an ongoing effort within U.S. agriculture, the FCC reports that as of press time 39% of rural residents still don't have access to high-speed internet. There is no government agency currently that tracks or reports on internet connectivity by farm or livestock operations.
The long term goal, according to BroadbandNow's report, is to have accessible broadband internet available on 95% of agricultural land by the year 2025.
Currently, the broadband dilemma (or lack of connectivity) in rural America is hampering precision ag technology adoption – the very technologies we'll need to overcome a reported 70% increase in global food demand by 2050 – and creating a "significant disparity between the farmers who have access to high-speed internet and those who do not."
It's a pretty interesting report, although focused mostly on the larger acreage row crops, but it might be worth your time and a quick read to stay up on the latest regarding farm internet connectivity.
Head over to BroadbandNow.com to read the full report.