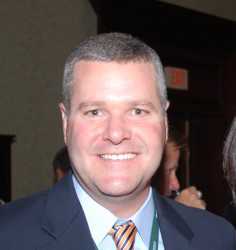 The Florida peach industry has been around longer than most people think. However, newly developed non-melting flesh varieties have sparked an interest with growers that are looking for a new opportunity. These non-melting flesh peaches have enabled us to focus on marketing Florida tree-ripened peaches that are physiologically mature at the time of harvest. Other growing regions across the U.S. and internationally have traditionally harvested their melting-flesh variety peaches when they are firm and physiologically immature. This allows them to go through the harvesting and packaging process without damaging or bruising such a delicate fruit. Unfortunately, when you harvest immature fruit, consumers do not get to experience the sweetness and intoxicating aromatics you get when you eat a peach that has ripened to full maturity on the tree. This is where we feel Florida growers can differentiate their product from some of the tasteless peaches on the market.
Pick Your Production
There are currently several non-melting flesh varieties growers can choose from, and the University of Florida continues to work on developing the next generation. The Florida peach industry is still somewhat of a niche market, but acreage in the state is growing. There are two different categories that most peach growers fall into. Growers that have orchards containing several different varieties and are less than five acres in size may be better suited for a U-Pick operation. Growers with five acres or more tend to utilize a commercial approach to get their peaches to market. Both methods have their pros and cons, but the key is to make sure you have a plan in place. When peaches reach maturity, they must be harvested right away. They are not as forgiving as some of the other tree fruit crops we are all familiar with in Florida. Tree-ripened peaches do not have as long of a shelflife as peaches that are harvested when firm and immature. They must be harvested, transported, and packaged with a delicate touch to achieve acceptable consumer shelflife and appearance.
In addition to the details that must be applied during harvesting and packing, peaches are labor intensive on the growing side. The trees must be pruned twice a year and the crop must be thinned to achieve marketable size peaches. Growers considering getting into the peach business should not make that decision lightly. Varieties should be thoroughly researched to determine which ones are best suited for your growing area and best suited for the market.
Time To Network
Producing a quality crop of peaches and ultimately getting them into the hands of a consumer is no simple task. Fortunately, there are companies and service organizations that offer caretaking, hand labor, harvesting, packing, and marketing for Florida peach growers that need those services. However, there is not a formally organized Florida peach grower organization that represents the industry at this time. As the Florida peach industry continues to grow, the lack of organization is a concern.