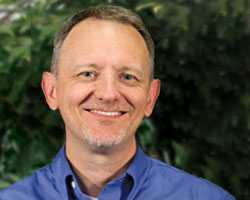 September marks American Fruit Grower and Western Fruit Grower's latest listing of the nation's Top 100 largest fruit growing operations by acreage. We've been publishing the list for more than 25 years, and it's always interesting to see who the biggest players are and who's growing (or not). But more importantly, this much-anticipated list is a benchmark that helps us all better understand where our industry is today in comparison to previous years, and where we may be headed.
Over the span of a few years, we can see the reflection of growth in certain crops — tree nuts, anyone? — and seismic shifts in production techniques. Broader acceptance of high-density planting leading to bigger crops on fewer acres, for example, is clearly evident.
It's easy to look at the size of these operations and the amount of tree fruit, grapes, and nuts they're delivering to the consumer each year and assume you're seeing the full picture of the fruit market.
Of course, we know that's not really true.
Extrapolating those acreage numbers and general trends to apply to all grower segments is an iffy exercise. Yes, you're growing and harvesting and marketing the same fruit, but let's face it — these guys are playing in a different universe than the average fruit grower.
As industries mature, it's common to see success at the extremes. You can talk about the inherent advantages of size, and that's certainly true. But there's some pretty interesting stuff happening out there far below the Top 100 line, too.
Being small has its advantages. And that's why it's fascinating to see what growers like John Saylor are doing.
How many large operations would even consider moving all of their production of a crop to a completely different production system, virtually overnight?
That's pretty much what Saylor's Farm did when it shifted from 30 acres of field-grown strawberries to three high tunnels of hydroponically produced strawberries. And the best part: They're getting better quality fruit and selling everything they can possibly grow.
No matter what size your operation is, long term profitability today requires adaptation to the markets and world around us.
If you're a small to mid-sized grower, continue to watch for new opportunities. The big guys are doing that, always on the lookout for efficiencies with new equipment, acquiring more acreage in a different location that allows them to try a different variety or crop, or even adding new business segments like packing or marketing.
If you're a smaller grower, you can do that too. Maybe it's — like Saylor's — trying something completely different like hydroponics. Perhaps it's trialing a new crop your customers have been asking about, or playing to the "local" trend and breaking into a new market like restaurants. There are no rules here. You're limited only by your imagination and the resources you're willing and able to devote to it.
There's inherent risk in most new ventures, but there are rewards — sometimes big ones — for those who do it well.
How is your fruit operation evolving? Have you gone out on a limb and tried something new? We'd love to hear about it.
You don't have to be a Top 100 Grower to be a great business. Size is only one measure of success.