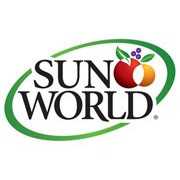 Moonlight Sales Corporation (http://www.moonlightcompanies.com/), in Reedley, CA is the newest licensee of Sun World International LLC, enabling the Moonlight family of companies to access and expand Sun World's renowned peach, plum, nectarine, and apricot varieties along with marketing its premiere brands.
Moonlight, owned by Russ and Ty Tavlan, is an industry-leading California-based farming company specializing in product branding and retail merchandising strategies. The company includes packing, marketing, and distribution of products grown on its farm holdings. Moonlight's primary focus is on high input, capital-intensive peaches, plums, nectarines, and apricots in the summer, along with oranges, lemons, mandarins, and pomegranates.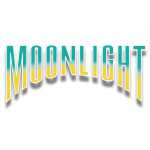 The appointment follows recent decisions by Sun World to bolster its stone fruit breeding program and to expand its California presence by licensing its proprietary plum, peach, nectarine, and apricot varieties to selected California grower-marketers. Moonlight joins three other California licensees and 22 companies worldwide who comprise Sun World's stone fruit licensing network. Sun World's fruit licensing program involves more than 1,000 producers and marketing companies in most of the world's major fruit growing regions.
In addition to distributing stone fruit from new varieties developed by Sun World, Moonlight has been awarded a license to use Sun World's brands, including Black Diamond, Honeycot, Super Star, and Black Giant in the marketplace, Sun World Executive Vice President David Marguleas said.
"Sun World is excited about the opportunity to share its unique line of red and yellow fleshed plums, aromatic apricots, and flavorful peaches and nectarines with Russ Tavlan and the Moonlight organization. He brings vision and creativity as well as the commitment to quality and scale that retailers appreciate," Marguleas said.
In addition to creating new and better tasting peach, plum, nectarine and apricot varieties, Sun World's new variety development program focuses on a full range of fresh grapes with extraordinary characteristics such as enhanced flavor, distinctive taste, larger berries and clusters, earlier and later ripening times and availability, and increased productivity.
Sun World, operates one of the world's largest table grape and stone fruit breeding programs. Since its inception in the mid-1970s, the company's Variety Development Center has released countless cultivars with improved flavor, size, color, shelf life, and extended seasonality. In addition to production on its own California properties, Sun World and/or its licensees grow these proprietary varieties in Australia, New Zealand, North America, Europe, South America, Israel, and South Africa. The company maintains integrated agricultural operations throughout central and southeastern California.
Source: Sun World International LCC news release