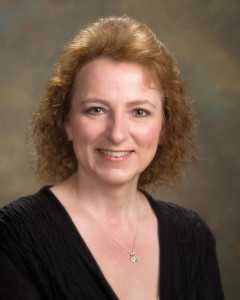 Farm safety is an issue all growers must face, regardless of the type of operation. Safety becomes more of an issue when people unfamiliar with farming visit your facility. Marsha Salzwedel, a youth agricultural safety specialist with the National Farm Medicine Center says "40% of injuries on farms occur to children that are visiting farms." It's not just children, though. Salzwedel says the leading causes of all agriculture-related injures involve slips and falls, machinery, and large animals.
Educating visitors to your operation is vital, says Salzwedel. Post signs for different areas of your operation, indicating where visitors need to proceed with caution, or if areas are designated staff-only. She recommends facilities have visible walkways that are clearly defined. Areas that are off limits should also be clearly marked.
"You've got the public coming on your farm and they don't understand," she says. "They think that tractor looks really cool and probably don't understand the dangers associated with that."
Regardless of whether your facility hosts lots of visitors yearly or just the occasional family members who come, keeping your facility safe for everyone — visitor or not — is needed.
Get Out And Get Looking
Salzwedel advocates growers conduct operation walk-throughs and mock-inspections to ensure your facility is safe. She also advises using a checklist to make sure nothing is overlooked during safety checks. Places to look include your facility's entrance, parking lots, paths and walkways, restrooms, food service areas, storage in both machinery and chemicals, play areas, hay rides, animal areas, and effective signs. She also recommends double checking your emergency preparation in the form of fire extinguishers, exits, shelters, plans, etc.
She says that liability is a big motivation for growers to think about farm safety, but making farm safety a priority should give you peace of mind.
"The underlying message is we talk a lot about liability and about getting farmers to (be aware), using that as a pry bar to get the farmers to institute safety things. If you get sued and you have documentation, then you're a lot better off. But overall, all farmers sleep better at night, whether they have visitors on their farm or just family members and employees," she says. "That peace of mind that comes with knowing you have a safe operation, or as safe as you can make it is the real winning aspect of touting safety on your farm."
Salzwedel talked with American Fruit Grower about what you should do to keep your facility safe.
Q: How can growers prevent an accident on the farm?
Salzwedel: Accidents are often defined as an "act of God," and by definition are not considered preventable. However, most of the "accidents" (we refer to them as incidents) that happen on the farm can be prevented. For instance, the vast majority of deaths caused by tractor roll overs can be prevented with the use of rollover protective structures (ROPS) and a seatbelt.
A high percentage of the injury incidents for children on farms involves tractors and farm machinery — and can be prevented by not allowing children to ride as extra passengers. Farmers and growers can prevent many farm incidents that result in injury by instituting standard safety practices and training everyone on the farm to follow them.
Q: Why is safety a concern on the farm?
Salzwedel: Farming is one of the most dangerous occupations. The injury incidence for the agriculture, forestry, and fishing sector is the highest rate for all occupations in the U.S., according to the Bureau of Labor Statistics. Last fall's Bureau of Labor Statistics report on fatal occupational injuries shows ag leading all sectors with 21.2 deaths per 100,000 workers.
Q: How can growers make sure their farm is safe?
Salzwedel: Follow standard safety practices for farming. If they have a pick-your-own orchard, market, or other reason for bringing visitors onto the farm, they should follow the applicable guidelines in the agritourism materials we have at SafeAgritourism.com. There is an old saying,  "an ounce of prevention is worth a pound of cure." Most farm injuries and fatalities are preventable when you adhere to safe operating practices.
Q: What advantages do grower-conducted walkthroughs, checklists, and mock inspections provide?
Salzwedel: The materials found on the "Integrating Safety into Agritourism" website at SafeAgritourism.com are designed for farmers who have visitors on their farms. They provide the farmer with "tools" that help to identify safety issues on their farms through walkthroughs and checklists, and with resources they can use to help address those issues. Some of these tools, such as the emergency preparation and planning sections, can be useful for all farms, regardless of whether they have visitors. All information and tools are free to print and use.
Q: If an issue is found, what steps should growers take to fix it?
Salzwedel: Any safety issues that are found need to be addressed. The SafeAgritourism.com website provides many resources that the growers can use. These resources can be used as is or used as templates that can be tailored to the grower's specific needs. The resources include a wide variety of signs that have proved to be very popular, as they are easy to print and use (some growers will laminate them if using them outside).
Q: How much documentation should growers do if an issue is found?
Salzwedel: As much as possible. While I am not a lawyer or an insurance agent, I have been told by both that if something is not documented, it wasn't done. In other words, if it goes to court or to an insurance company, they need documentation in order to prove that an issue was addressed. Without that documentation, there is no proof.
By having the appropriate policies in place in written form and documentation that details what safety strategies have been implemented and what steps have been taken to address safety issues, you have documented that you are doing your best to be safe.
For those with visitors on their farms, by utilizing the checklists and resources from the Integrating Safety into Agritourism website — which have been endorsed by the North American Farmers Direct Marketing Association (NAFDMA) — you are demonstrating that you made an effort to be safety conscious and comply with best practices.
Online Farm Safety Resources
Marsha Salzwedel, a youth agricultural safety specialist with the National Farm Medicine Center, recommends several online resources for farm owners:
Additional Resources