It may be hard to picture a robot harvesting strawberries rather than fieldworkers picking by hand. But it's coming, and this is one way powerful technology can potentially help Florida growers address workforce shortages.
Technology advances and how they will affect specialty crop agriculture was the focus of one of the issues forums at our latest FFVA annual convention.
"We need to look at innovative solutions for our farms," said Jamie Williams, Lipman Family Farms, who introduced FFVA's convention issues forum, "Fields of the Future: Putting Technology to Work."
Gary Wishnatzki, owner of Wish Farms in Plant City, outlined an innovative, collaborative technology project dubbed Harvest CROO Robotics, which is designed to address labor shortages in the fields. Changing demographics will exacerbate the existing workforce shortage, Wishnatzki predicted.
"Unlike commodity crops, strawberry harvesting hasn't changed in 150 years," he said. "But we are facing a global demographic issue. It takes young people to pick strawberries, and our workforce is aging. In addition, birth rates in Mexico are shrinking. At some point, that nation will become a net importer of farm labor."
Wishnatzki, who also is Managing Director of Harvest CROO Robotics, said about two-thirds of U.S. strawberry producers are investors in the project, which has gained support from the state's universities and a wide range of private-sector companies.
"We have developed automated robotic equipment with a proprietary stereo vision system to identify ripe strawberries and carefully harvest them," he said. "We have piloted this technology, which also can be used for plant location positioning and punching holes for planting."
The potential benefits of an automated strawberry harvesting solution are numerous, Wishnatzki said, and include:
Lower harvesting costs
Capacity to work on weekends
Improved quality because of less bruising of berries
Higher revenue with less overpacking
Energy savings
Reduced cooler bottlenecks
Improved field scouting
Better problem identification, such as spider mite infestations
More accurate forecasting using artificial intelligence to count every plant rather than relying on a small sample
Wishnatzki said a new version of the Harvest CROO vehicle will be in the field this month, followed by a fund-raising campaign. "We have spent five years developing this technology. It will probably be another two years until it can be commercialized, and we are already exploring future applications for this technology."
During the same issues forum, FFVA attendees also heard from the Director of Western Growers' Center for Innovation and Technology, Dennis Donahue. Donahue emphasized the importance of deploying advanced technology in the specialty crop sector.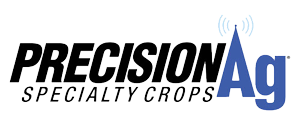 "Farmers are very innovative, introducing new products like cut salads and cauliflower pizza flour in the supermarket," he said. "Now we need to shift our thinking to the production area in order to get in front of challenges like the shortage of labor."
Donahue said artificial intelligence, machine learning, and robotics can play an important role for producers in areas as diverse as labor, water quality, and food safety. For example, large databases with automated tracking applications can help health officials rapidly identify the source of a disease outbreak.
In solving problems for its members, the Western Growers' Center focuses on crystallizing problems, identifying potential technology solutions, mentoring producers, beta testing innovative solutions, and encouraging investment.
"We also help technology companies connect with the specialty crop industry, giving them real-world feedback from growers," Donahue said. "It's one of the ways we provide business value to all participants in this sector."