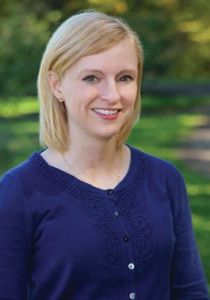 Accidents happen. It's just a part of life, but when you have visitors come to your farm or orchard, the risk inherently doubles or triples – as does your liability. See page 12 to catch some legal advice for the agritourism industry.
"If there is a serious injury, whether as part of a regular farm or an agritourism activity, there will be negative consequences for the farm," said Marsha Salzwedel, agricultural youth safety specialist with the National Children's Center for Rural and Agricultural Health and Safety (NCCRAHS). "Attendance can go down; sometimes you get sued. Depending on what happens, this can close down the farm or operation."
Every day, approximately 38 children are injured and only 20% of those 38 were working on the farm when injured, according to data from the Agricultural Safety and Health Council of America (ASHCA)'s 2015 Fact Sheet.
Last season, these incidents happened in the just last two weeks of October according to NCCRAHS:
A 2 ½-year-old girl died in New Jersey when a bus rear-ended another bus on a one-lane exit road at a harvest festival, pinning three victims between the two vehicles.
A 17-year-old girl from Maine died and more than 20 others were hurt when aan SUV towing a wagon on a downhill road lost control and hit a tree. The wagon was part of a Halloween-themed attraction.
A 2-year-old boy from New Hampshire was critically injured and a 3-year-old also was hurt when a bouncy house reportedly went airborne because of high wind.
Time Is Right For Improvements
Now is a good time to mitigate risks by reexamining your facility, planning out and implementingsafety strategies, and making improvements on your farm, says Salzwedel.
"One of the best investments a grower can make in the off-season is to invest time in implementing safety strategies," Salzwedel says.
Here are some tips from Salzwedel on what to consider this off season when it comes to safety.
Provide Supervision: Don't assume that your visitors know about farm hazards. Many have never been on a farm before and are unfamiliar with the environment. Visitors are often distracted by all different things they see and don't pay attention to their surroundings. Technology may also be a distractor, as visitors may be texting or posting to social media, rather than paying attention to where they are going and/or to what their children are doing.
Document: Whatever safety strategies are implemented (existing or future), make sure they are documented. Take pictures of signs, have created/review dates listed on policies, etc. If something isn't documented, there is no way to prove that it was done.
Have Your Insurance Provider Make An Inspection: Ask your insurance company to come out to the farm and do an inspection. Show them the safety strategies you have implemented (and documentation) and ask if they have any additional recommendations.
Create An Emergency Plan: Emergency plans have to address a wide number of possibilities, including weather emergencies such as tornadoes, lightning storms, heat issues (heat exhaustion or stroke), or hypothermia if open in the winter. Plans also need to be made in the event that an injury occurs, a child goes missing, there is a fire, etc. Use walkthroughs to find out what you need to plan for, emergency prep and plan checklists to find out what you are missing and the resources to fix the issues.
Online Resources To Help You
Integrating Safety In Agritourism is presented by NCCRAHS and provides sample documentation, tips to communicate with visitors, forms, and inspection checklists to help identify and correct issues that might come up. Visit SafeAgritourism.com to view and download these helpful files.
Farm safety is essential. You can't prevent every accident that might occur on your farm, but if you are able to reduce that risk significantly, you'll be happier in the long run. Consider this: according to ASHCA, if you invest in a good safety program for your farm, you will save $4 to $6 for every $1 invested.
"One farmer told me 'I sleep better at night knowing that my farm is as safe as I can make it for visitors,'" Salzwedel says.