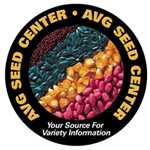 Siegers Seed Co. has released two new pumpkins and a gourd variety that are quite unique. Exclusive to Siegers, Knuckle Head, Goose Bumps, and Gremlins are the first three varieties of the new Super Freak series. All three are heavily warted and are unlike anything currently being sold in the decorative Halloween pumpkin and gourd market.
Knuckle Head, the larger pumpkin, matures in 105 days and weighs between 12 and 16 pounds. Goose Bumps, on the other hand, matures in 95 days and weighs between 8 and 12 pounds.
Maturing in 100 days, Gremlins are large, warted gourds with various solid and speckled colors in a variety of shapes such as stars, wings, acorns, mushrooms, necks, and more. Test marketing has shown the new class to be a hit with consumers.
For more information, contact Siegers Seed Co. at 800-962-4999; www.siegers.com.