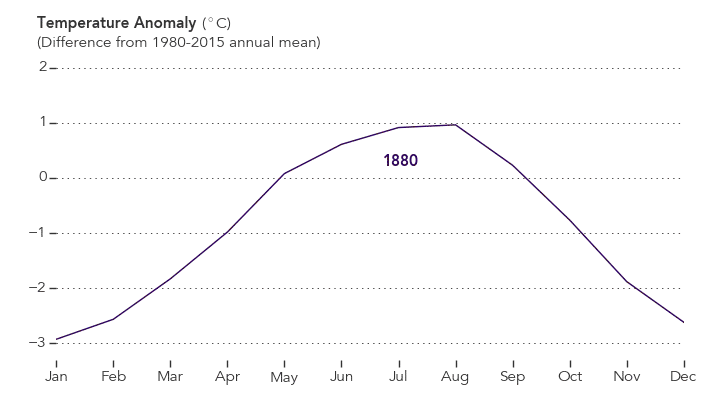 Image credit: NASA Earth Observatory
Following record-setting July temperatures, NASA's Goddard Institute for Space Studies (GISS) says August tied July for the warmest month ever recorded.
GISS researchers say August 2016 was 0.16°C warmer than the records set by August 2014. August 2016 is also 0.98°C warmer than the average temperature for the month ranging from 1951-1980.
GISS researchers assemble the data from nearly 6,300 meteorological stations around the world, instruments measuring sea surface temperature, and Antarctic research stations. According to wordwide data, which goes back to 1880, August 2016 was the warmest August on record in 136 years.
"The long-term trends are the most important for understanding the ongoing changes that are affecting our planet," says Gavin Schmidt, GISS Director.
August's record-setting temperatures continues a streak of 11 consecutive months – starting in October 2015 – with new monthly temperature records.