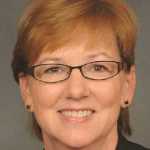 This fall, the federal government is expected to release its 2015 Dietary Guidelines for Americans, which will urge consumers to eat mostly fruits, vegetables, beans and legumes, nuts, seeds, and whole grains. The rule of thumb is that half your plate should be covered with fruits and vegetables. The dietary recommendations, coupled with some key consumer trends, spell good news for producers of Florida's fruits and vegetables.
That said, despite the guidelines, Americans aren't necessarily changing their eating habits — yet. After a brief increase in per-person consumption of fruits and vegetables through 2009, consumption has dropped 7% in the past five years. That's according to the Produce for Better Health Foundation's annual "State of the Plate" study. The decrease is driven largely by a drop in consumption of vegetables and fruit juice, which counts as fruit.
What's behind the decrease? Fewer people are eating veggies as side dishes with their dinner, the study shows. The biggest drops were for lettuce (think tossed salad), corn, and green beans — all side-dish staples when I was growing up. What's more, people are cooking simpler main dishes with fewer ingredients, which often include vegetables. Adults over 50 especially tend to simplify dinner with fewer sides and go for one-dish meals such as sandwiches. And fewer folks are drinking juice at breakfast.
On the flip side, consumption of fruit other than juice is up for children of all ages and adults ages 18 to 44, with major gains at breakfast. Children of all ages are eating more fruit in whole form and with more meals, especially berries, bananas, apples, and oranges, the study shows.
Feed The Needs
Despite falling produce consumption, some key consumer trends give our industry plenty of opportunity to turn the tide.
Consumers are seeking healthy choices. And what's not to love about fruits and vegetables? The fact that health is top of mind for many is a golden opportunity to talk about the health benefits, value, and flavor of fresh produce.
Consumers also say they want to buy local. "Local" means different things to different people, whether it's within a 100-mile radius, within the state, or somewhere in the Southeast. What's important is that this trend allows us to talk about what we do — how Florida farmers feed the rest of the country in the winter and spring with their bounty of healthful fruits and vegetables.
Consumers want information about their food — where it's grown, how it's grown, and how they can prepare it. This is especially true for millennials, who are gradually gaining in spending power. They expect a personal touch from companies and products. Again, it's an open door for us to tell our story and connect with our end customers.
What's more, food has become the new universal language. Admit it, you post food photos on social media, don't you? I do. Food has become a new social focal point. Folks like to talk about food. They can connect with each other by sharing recipes as well as dining and cooking experiences.
It's The Little Things
Although value and price still drive buying behavior, consumers also are demanding freshness. According to a United Fresh Produce Association report, spending on fresh foods was up in 2014 while spending on center-of-store items remained flat. Average weekly dollar and volume sales in produce departments were up, outpacing meat, bakery, and seafood departments.
Convenience also is key. More than half of U.S. households bought value-added fruits or vegetables last year, according to the United report. Produce that's been cleaned, cut, and packaged for snacking and meal cooking saves time and effort, and that's what busy families today are looking for.
Nutritious. Fresh. Local. Convenient. Florida produce checks all the right boxes when it comes to consumer demand. Yes, producers of fruits and vegetables have plenty of challenges, but by staying nimble in the marketplace and constantly seeking ways to connect with consumers, they also have a bright future.