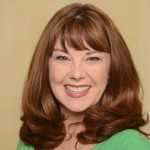 Absent a federal solution, Florida will be the next major battleground in the war against modern agriculture. We are battling fears, misinformation, and activists with an anti-GMO agenda — but there is hope. A recent survey conducted for the International Food Information Council (IFIC), showed there's support for the current FDA policy for labeling foods produced using biotechnology.
Additionally, when provided information about the benefits of biotechnology, of those surveyed: "The majority say they would be likely to purchase foods modified by biotechnology for various nutrition and health-related benefits. Seventy-two percent would be likely to purchase food products made with oils that were modified by biotechnology to provide more healthful fats, such as Omega-3 fatty acids. More than two-thirds of Americans say they would be likely to purchase foods improved with biotechnology to reduce the potential for carcinogens (69%), be protected from insect damage and require fewer pesticide applications (69%), enhance nutritional benefits (67%), and eliminate the trans fat content in foods (67%)," (IFIC survey news release, May 28, 2014).
But we have our work cut out for us in sharing information about biotechnology and its safety record with the general public. Thus far in 2014, 30 states saw more than 100 proposed bills introduced regarding GMO labeling. Florida had two of those bills, HB 1 and SB 558.
In May, Vermont became the first state to enact standalone mandatory labeling (bills passed in other states have triggers to be met before taking effect). Vermont's law will likely be challenged in the courts. Ballot initiatives are looming threats in Colorado and Oregon (two Oregon counties already have voted to ban GMO cultivation and sales). Hawaii, home to world-leading research, development and production of GMO crops, is under siege from well-orchestrated anti-GMO campaigns. Voters in counties there may be taking up bans of GMO crops this fall.
Sticking To it
Whether it's in Florida or Hawaii, Oregon, or Vermont, these attacks on modern agriculture and piecemeal labeling approaches are problems. It is time to find a comprehensive solution. The recently introduced Safe and Accurate Food Labeling Act of 2014 (HR 4432) does just that. HR 4432, bipartisan legislation sponsored by Rep. Mike Pompeo (R-KS), establishes the FDA as the authority on GMO food use and labeling issues.
The bill does more to address consumer interests. According to the Coalition for Safe and Affordable Food, HR 4432 will:
Eliminate Confusion: Remove the confusion and uncertainty of a state-by-state hodgepodge of GMO safety and labeling laws.
Advance Food Safety: Require the FDA to conduct a safety review of all new GMO traits before they are introduced into commerce. FDA will be empowered to mandate the labeling of GMO food ingredients if the agency determines there is a health, safety or nutrition issue with an ingredient derived from a GMO.
Inform Consumers: The FDA will establish federal standards for companies that want to voluntarily label their product for the absence-of or presence-of GMO food ingredients so that consumers clearly understand their choices.
Provide Consistency: The FDA will define the term "natural" for its use on food and beverage products so that food and beverage companies and consumers have a consistent legal framework that will guide food labels and inform consumer choice.
Differences Of Opinion
Much of agriculture — the typical exceptions being organic associations and outliers — opposes mandatory labeling as it is being proposed because it is arbitrary, capricious, unnecessary, and expensive, adding between $400 to $800 a year to a family's annual food costs according to various economic studies.
Activists and others who don't want GMOs already have options and choices. They can buy certified organic products or those labeled GMO-free. Those choices exist today, driven by the free market.
Your support is needed for science-based food labels for human health. Join the Safe and Affordable Food Coalition's grassroots campaign for HR 4432. Share the GMOAnswers.com site and defend modern agriculture.