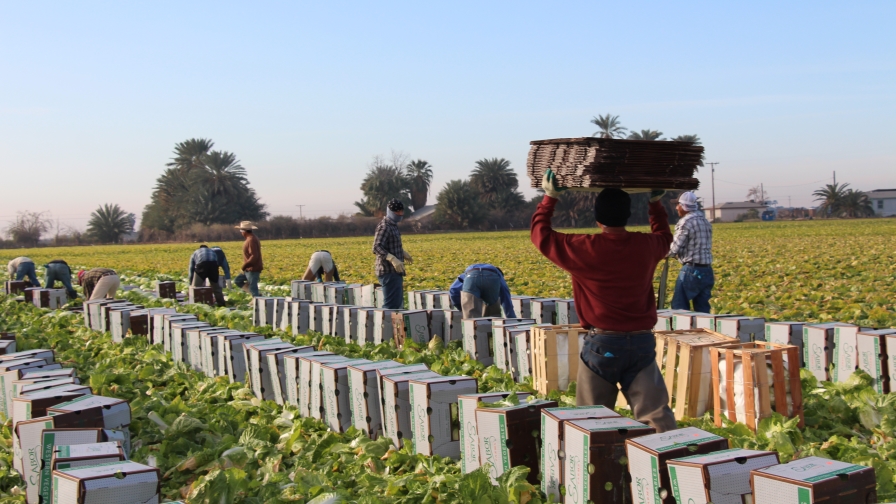 A district judge has ruled against a lawsuit challenging a sharp increase in the adverse effect wage rate (AEWR) in Nevada, Utah, and Colorado.
Peri & Sons, a Nevada vegetable grower, and the National Council of Agricultural Employers (NCAE) brought the lawsuit against the Department of Labor (DOL) after it announced the 2019 AEWR. The new rates rose 22.8% over 2018's rates in the three states, increasing from $10.69 to $13.13.
Other states also experienced increases. Oregon and Washington, the country's highest wages, rose to $15.03 per hour from $14.12.
"These new minimums were set while year-over-year wage increases across all jobs in the entire U. S. economy increased by just 2.8%," a press release from NCAE states.
The Lawsuit's Basis
Peri & Sons and NCAE's legal argument boils down to this: DOL's way of calculating AEWR is illegal.
The lawsuit's claims go to the heart of the AEWR rules. It says DOL failed to determine if U. S. workers were adversely affected by employers' use of these temporary foreign workers. Therefore, AEWR isn't necessary to protect them. NCAE called the process arbitrary and capricious, and therefore DOL was overreaching by imposing unlawful wages. The market should determine wages, NCAE argued.
United Farm Workers, which defended DOL's AEWR, framed the lawsuit as an attempt to lower farm worker wages nationwide.
"Farm workers, who are already among the lowest-paid workers in the nation, should be paid more, not less," Teresa Romero, President of the United Farm Workers, said in a press release. "The pay freeze as demanded in the suit filed by the National Council of Agricultural Employers would have put the lives of guest workers in serious peril and would have dragged down wages for domestic U.S. farm workers laboring alongside H-2A guest workers."
Why the Lawsuit Failed
So why did the court dismiss the case? According to NCAE, the court concluded the lawsuit was time-barred and dismissed the action due to lack of jurisdiction.
United Farm Workers' press release further clarified the time limit:
Since the challenged regulation dates to 2010, the judge ruled that the six-year statute of limitations barred the lawsuit. The growers have the right to appeal the decision. They could also file a petition with DOL seeking a change in the regulation.
"We knew this case would be a challenge," noted Michael Marsh, President and CEO of NCAE. "Getting a Court to enjoin the action of a government agency in its ministerial function is a difficult task.  However, we clearly understand the devastating consequences to farm and ranch families of a mandatory wage rate unconstrained by market forces and we had to act."
Marsh added, "We are reviewing our legal options going forward in this case and I'll be discussing those with our Executive Committee. H-2A users have to have relief and it would have been best if the Court had not allowed these ruinous wage rates to be forced upon them. This injustice has to be corrected."