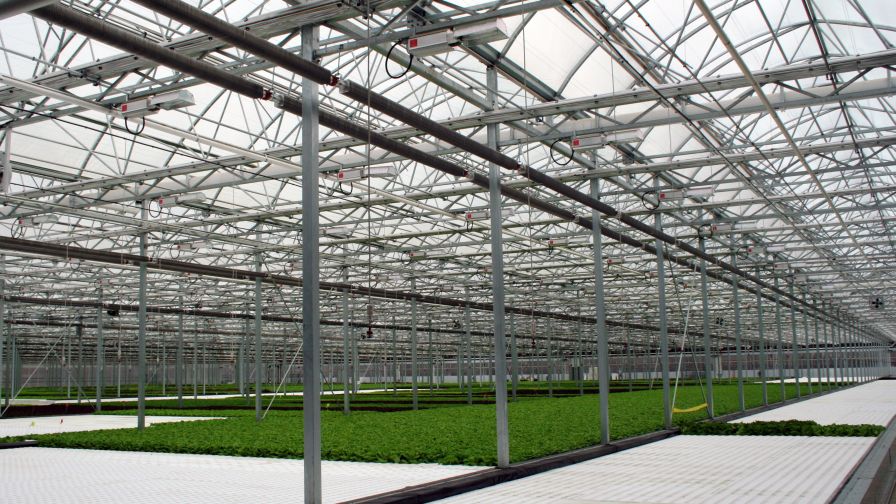 Iran will be converting all its vegetable farms to greenhouses within 10 years, The Financial Tribune reports.
Its agriculture minister expects to save 10 billion cubic meters of water per year with the shift to protected ag. The Financial Tribune reports that Iran had 10,000 hectares of greenhouse cultivation. The plan is to increase it to 48,355 hectares over 10 years.
"This is a fascinating development for greenhouse vegetable technology. Iran is showing some forethought and leadership in planning for food production for the future," says Rick Snyder, Extension/Research Professor with Mississippi State University. Snyder also heads up the Greenhouse Tomato Short Course, which is taking place next week on March 7 to 8.
"Greenhouse vegetable production is clearly a more efficient way of growing food compared to field production. Not only does it conserve valuable water resources as noted in the article, it uses fertility, pesticides, and labor more efficiently as well," Snyder says.
Iran is not the first country to convert most of its vegetable production, although few are planning to have 100% of their vegetables grown under glass.
"In 1994, we had 192,000 hectares of protected ag," says Merle Jensen, Professor Emeritus with University of Arizona. "Today we have 3.5 million hectares. Admittedly most of that growth is in China.
Merle Jensen, headed up installing Iran's first vegetable greenhouse range on behalf of British Petroleum in 1972.
"I was in Spain nearly 20 years ago" says Snyder, "and at that time 90% of their vegetable production was from the greenhouse, and 10% from the field. At that time, the U.S. had approximately the converse proportions of greenhouse to field. However greenhouse market share has been steadily rising in the U.S., especially when looking at crop value rather than acreage. This is because the value of an acre of greenhouse vegetables is worth multiple times the same crop grown in the field — higher yield, higher percent marketable, and higher overall quality."