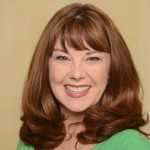 At the start of the new year, many of us make a resolution — usually to do something better. My FFAA resolution for 2015 is to raise awareness of the resolutions already adopted and in place by the Florida agchem industry regarding regulatory compliance and workplace safety.
The unsung heroes in this industry are those whose everyday commitment to safety and security means growers continue to have access to essential crop inputs, which help them grow better. These professionals never waver in their resolution to safeguard their coworkers and communities.
Their daily work is guided by many memorable mantras:
Safety never takes a holiday.
Safety doesn't happen by accident.
Know safety, no injury. No safety, know injury.
Safety isn't expensive, it's priceless.
Safety is as simple as ABC: Always Be Careful.
FFAA focused on greater participation with Local Emergency Planning Councils (LEPC) in 2014. Member companies stepped up and worked with emergency responders to host site visits and a LEPC training exercise.
Ramping Up Responsibility
In 2015, FFAA is focusing its efforts to promote safety and security by encouraging its members to participate in ResponsibleAg. What is ResponsibleAg? A visit to its website, Responsibleag.org, tells you the following and more.
ResponsibleAg Inc. is a national non-profit organization founded in 2014 to promote the public welfare by assisting agribusinesses as they seek to comply with federal environmental, health, safety, and security rules regarding the safe handling and storage of fertilizer products. The organization provides participating businesses a federal regulatory compliance assessment relating to the safe storage and handling of fertilizers, recommendations for corrective action where needed, and a robust suite of resources to assist in this regard. Its initial focus is on helping facilities that store ammonium nitrate or anhydrous ammonia.
ResponsibleAg has compiled a checklist of federal regulatory requirements applicable to the storage and handling of these fertilizers and more. The checklist, developed by a technical committee comprised of industry regulatory professionals, contains more than 320 questions. Auditors credentialed under the ResponsibleAg Certification Program will use this checklist to assess compliance with federal regulations at each participating facility.
Help Wanted
We are looking for qualified individuals interested in helping us by becoming certified ResponsibleAg auditors.
The course to become an auditor lasts four days and is held in Owensboro, KY, at the new Ford B. West Center for Responsible Agriculture. Participants receive instruction and are tested using a rigorous curriculum based on the federal regulatory requirements that apply to U.S. fertilizer retailers. This one-of-a-kind curriculum is a combination of lectures, testing, role-playing scenarios, problem-solving sessions, and hands-on exercises.
Successful completion of the ResponsibleAg assessment helps assure that a facility is in compliance with applicable federal regulatory requirements. It does not guarantee safety. Safety is an ongoing process.
nd with that in mind, here's another thought, attributed to adventurer Robert Pelton: "Tomorrow — your reward for working safely today."
More information about ResponsibleAg, including facility registration fees and the auditor training schedule, is available at Responsibleag.org.