Specialty crop growers may sometimes feel as if the precision agriculture and ag tech sectors are talking right past them. "No, that technology for corn and soybean growers may not be relevant for me." "Yes, I have challenges that are very different from what you might find in commodity crops" – e.g., labor, to name just one monstrous example.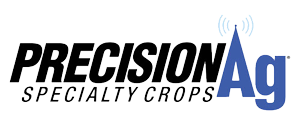 As such, any grower of fruits, nuts, citrus, and vegetables might have loved to have been a fly on the wall at Global AgInvesting's recent GAI AgTech Week in Boston, MA, where a handful of growers took to the stage to describe what they believe to be their most tech-ready challenges.
The Scarcity and High Cost of Labor
For growers in the West particularly, the rosy days of plentiful and relatively inexpensive migrant labor are just about over. The 15- to 35-year-old age cohort in Mexico – the well from which most migrant labor historically has been drawn – is expected to be on a long decline through the 2030s.
As a result, in California citrus "we're paying $16.50 per hour for labor, fully loaded" – meaning wages plus benefits – said Jeffrey Steen, Partner in Kachina LLC and a third-generation grower of permanent crops. With pressure to increase the minimum wage, that could rise to $22 per hour fully loaded. "That's up to almost autoworker levels," he said.
Daniel Rothrock, Comptroller at Piepel Premium Fruit in Wenatchee, WA, said his company now spends an average of $10,000 per acre on labor – 60% of it on harvest. In high-density apples the cost of labor can run as high as $14,000 to $18,000 per acre, he said.
Some current technologies do of course offer hope. Rothrock said his company is switching much of its focus to the packinghouse where electronic sorting and packaging can make a big impact – especially so if Amazon's recent acquisition of Whole Foods brings new expectations for standardized packing, which could "really impact our logistics."
Steen happily played a video of Abundant Robotics' robotic apple harvester as a fine example of how technology can really resolve growers' pain points – and there are many.
"How many of you have heard of Compac Sort?" Steen asked the audience of mostly ag-tech innovators and the financial types who fund them. Not a hand went up. The New Zealand manufacturer of packing and sorting equipment has brought "the biggest labor saver in citrus in 20 years, and no one here has heard of them."
Addressing Critical Everyday Needs
But not every technology needs to be revolutionary, suggested Alan Boyce, Executive Chairman of Materra Farming Co., a diversified producer in Bakersfield, CA. A lot of little things can add up to big solutions. "We're trying to automate as much as we can," he said, including tree-shaking, fertigation, and irrigation. Now Materra also is looking closely at automating pest control, which potentially starts to widen the traditional definition of ag tech and precision agriculture.
Boyce cited a few key examples:
Precision Irrigation and More
Meanwhile, real-world use of precision water management brings additional – and practical — heft to the ag-tech sector. This comes in the nick of time. Growers increasingly are being forced to use water like they use fertilizer, said Jocelyn Boudreau, CEO and Co-Founder of Hortau – that is, with great care and in minimal amounts. Drip irrigation now covers two-thirds of the irrigated land in California, which swung heavily to adoption during the recent drought, according to Aric Olson, President of Jain Irrigation.
Olson said Jain, which recently acquired two large micro-irrigation dealers in California, anticipates increasing deployment of ag technology through irrigation systems – not only through use of, say, iPads to manage irrigation remotely, but also sensor-based crop models that send alerts growers and their advisers alerts about when to irrigate and when to fertigate.
Are there more innovations coming? Participants at the conference expressed confidence – and hope – that there are. Jacob Carter, Founder and CEO of Tellus Partners and a third-generation rancher, said that "we're still in the infant stages of developing this ag-tech sector."
However, growing the sector to maturity likely will require a deeper meeting of the minds between technologists and agriculturists. One panelist relayed an astute observation made by Ben Chostner of Blue River Technology, developer of the See & Spray technology, who said: "The problems of agriculture are not going to be solved by a guy sitting in an office in Silicon Valley."