When John Deere acquired Blue River Technologies (BRT) recently, BRT's See & Spray technology received plenty of play. Yet many vegetable growers already were familiar with the Lettuce Bot, the company's lettuce-thinning technology.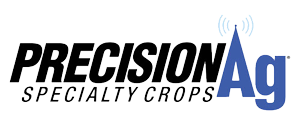 And there are more such breakthroughs that are likely to come. At Meister Media we've detected a gathering boom in precision technology for vegetable and fruit crops, which is why you're seeing an increasing amount of PrecisionAg® Specialty Crops articles like this one. We'll also be hosting our second annual PrecisionAg Vision Conference next month, where we'll explore how specialized precision applications are beginning to match the row-crop innovations that gave precision farming its start in the 1980s.
Our editors gathered recently to inventory the key trends that are driving precision in specialty crops. Here's a sneak peek.
Precision is hot for specialty crops. Row-crop use of precision tends to rise and fall with commodity prices, but ag-tech and financial types are awakening to specialty crop growers' chronic issues, including labor and water shortages, as well as their ability to pull in huge premiums for high-value crops improved by precision technologies.
Food companies, retailers, and consumers are in the driver's seat. Many are seeking to reduce their environmental footprint — their own as well as that of their suppliers. Precision technology enables this transition; the resulting data proves it.
Gathering data is all important. Having field data is key no matter what the cropping area, with a premium increasingly awaiting growers with data. Precision agriculture consultant Lisa Prassack advises gathering at least four data points: field boundary, as-planted, seed variety, and as-harvested. Application is a bonus.
Precision field application is again a major focus. Data collection and analysis and precision prescriptions are for naught if crop inputs don't meet their targets. AMVAC's SIMPAS, for instance — short for Smart Integrated Multi-Product Prescription Application System — may be especially effective in potato production.
Water management gets precise. This is happening as irrigation systems are linked up with combinations of sensors, weather forecasting, analytics, and easy-to-use interfaces on iPhones and iPads.
Farm management gets grower-friendly. With their visual interfaces representing field data sets, platforms like Wilbur-Ellis's AgVerdict are making precision agriculture highly approachable.
Precision meets biological products. Precision tools are proving the ROI of biocontrols — e.g., through use of high-resolution cameras to measure and control pest populations.
Actionable grower services. In the end, precision is about making growers smarter and more profitable. These services are increasingly at your disposal: soil data for seed and fertilization decisions; weather data to validate insurance claims; imagery to respond to field data and make decisions; machine data to improve field performance (e.g., detect compaction, ensure correct tractor speed); pest alerts to initiate pest mate response using biocontrols; and storage using moisture and weather sensors.
Robotics are not quite there — but they're coming. And when they're here, they'll be able to work in the dark in the field as well as in the packinghouse.
Predictive analytics are coming. Finally, get ready for technologies that tell you not only what is going on in your field now, but also what is likely to happen days or even weeks ahead, so you can prepare. This may well be the biggest game-changer of all.
Stay tuned …