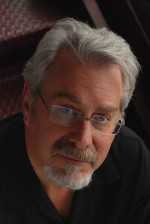 Phil Lempert, also known as the "Supermarket Guru," will be keynote speaker for the State of the Industry session at FFVA 2013, our annual convention set for Sept. 23-25 in Amelia Island. Lempert is a well-known food industry trade analyst and journalist and has advised some of the nation's largest food companies on consumer behavior and marketing trends. His website, SupermarketGuru.com, has a wealth of information about food products, recipes, nutrition, and consumer preferences. If you don't already read his newsletter, the Lempert Report, you should subscribe now.
Barbara Wunder of FFVA spoke with Lempert before the convention about the challenges Florida producers face in staying connected with consumers.
How did you get into this line of work?
Lempert: My grandfather was a dairy farmer, and my father was a food manufacturer and then a food broker, so I grew up in this space. But I chose to be the communicator to the consumer about what's going on behind the supermarket shelves, what were the opportunities to learn about — whether it is the health, nutrition, or reading labels. I then expanded to writing the Lempert Report, which is about communicating to marketers about what is going on with consumers. So it was about creating that triangle with all three groups.
What are the big food trends you're seeing now?
Lempert: The overarching trends are clearly that the consumer is looking for more health and wellness alternatives. So that's great news for Florida produce, number one. Number two is that consumers are very concerned about cost as we continue to see the price of protein, for example, going up. So we are seeing a slight shift — and I think it will be a bigger shift — where the size of protein is getting diminished on plates and the size of fruit and vegetable portions are increasing. Those trends are important. Also, consumers really want to know where their food comes from. Obviously, domestic is much higher on their hit list than imported. Also, those areas of the country that are known for terrific produce items like Florida and California are set to do very well. Because it's that sort of branding that I think (FFVA) members need to be doing on the produce itself, with the stores and to consumers. Because when you take a look at Florida produce, people think of sunshine and outdoors and all those wonderful things.
What advice do you have for Florida producers?
Lempert: The most important point I can convey to producers or anyone who markets a food product is to really understand the shopper and where the shopper is going next — and how retailers are responding to that and how growers need to respond to that. If we take a look at what's going on right now, especially with fruit in California, half of it is on the ground because there are not any workers to pick it. And as a result of that, we're going to see higher prices for California produce.
It's important to be in tune with the consumer and think a little differently. And it's hard for a producer because it's all about yield and weather and so on. And we always have to remind ourselves of that connection with the shopper. Because if the shopper doesn't get (a product) or doesn't understand or appreciate the nutritional value of it, we're lost. They have to get the message across.
So how do they do that?
Lempert: First, visit stores. I visit about 10 to 15 stores each week. So getting out in the stores and talking to people (is important). And social media. What it has allowed us to do very inexpensively is have our finger on the pulse of shoppers. So, be on Facebook. Be on Twitter. Look at what the conversations are saying about fruits and vegetables and really tap into that. Go to some of the mommy bloggers and the daddy bloggers. See what they're talking about and learn what we as an industry need to do to satisfy their questions, or their nutrition demands, and certainly their flavor demands.
You test a lot of products. Do you see some strange things from time to time?
Lempert: Yes, I do crack up at some of the products I see. There are some that I'll actually use and they'll make our short list. And some you have to shake your head and say, "What was that person thinking?" I get 200 to 300 products each week, and I'm looking at them and more often than not I'm shaking my head in disbelief