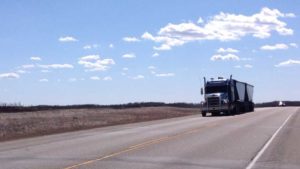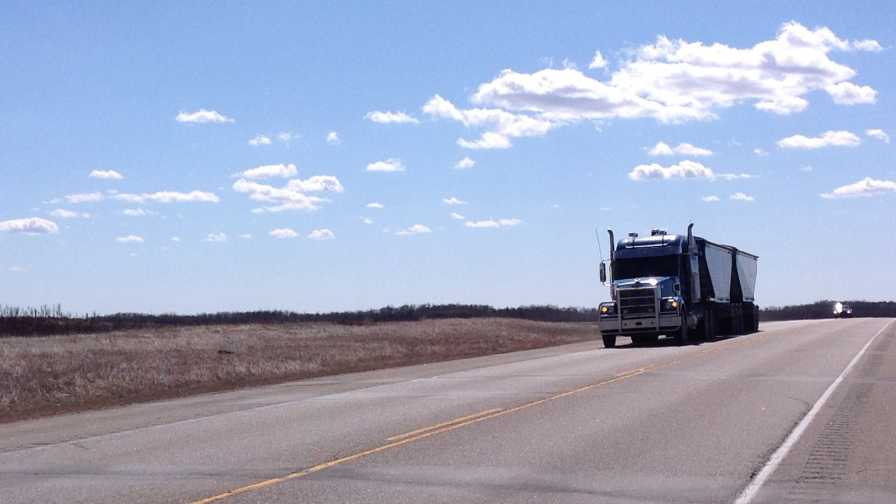 A new regulation due to go into effect June 18 may exacerbate the trucking shortage that's impacted growers this year. The National Potato Council is petitioning President Trump and the Department of Transportation for revisions and an extension.
The regulation in question dates to 2015, when Congress approved the MAP-21 Transportation Bill. One provision "simply" requires that trucks use electronic logging devices (ELDs) rather than paper logs, making longstanding hours-of-service record-keeping requirements more transparent. It was originally due to be implemented by December 18, 2017.
Implementing this new federal regulation has been anything but simple, however.
Agriculture's Role in Truckers' Hours-of-Service
So I can put this in perspective, let me give you a quick background. Many state and federal regulations oversee truck drivers operating in the U.S. One regulation is a federal hours-of-service limitation, and the current version has been in effect since 2011.
They limit the number of hours a trucker can drive before being required to take a break. In general, those limits are 14 hours in total, with a maximum continuous driving time of 11 hours (3 hours of break time would be assumed during that 14-hour total). A 10-hour off-duty time follows. There are also maximum weekly hour limitations.
Due to the perishable nature of agricultural cargo, the hours-of-service regulations contain an agricultural exemption. This exemption is in effect during each state's designated planting and harvest seasons and is constrained by a 150-mile distance from the source of an agricultural commodity.
The time that a trucker operates within 150-miles of that source is exempt from the hours-of-service regulations and will not count against the 14-hour limit nor the weekly limits.
The way each state regulator defines the source of an agricultural commodity has a material impact on the flexibility of this exemption. A narrow definition that pertains only to a farm will differ greatly from a source defined as a packing house, grain elevator, livestock sale barn, etc.
The Regulation Will Intensify the Trucking Shortage
As the December 18 ELD implementation date neared, substantial trucking shortages began to emerge. Though it is unclear how much the impending regulation contributed to those shortages, the impact was large enough that the Department of Transportation (DOT) extended the compliance date for truckers hauling agricultural commodities by 90 days. DOT renewed that waiver, making June 18, 2018, the new deadline.
NPC petitioned President  Trump and DOT to extend and revise the regulations in order to minimize the possibility that they would contribute to a trucking shortage.
We strongly believe that the potato industry should not have to suffer due to a regulation that was not fully prepared to be implemented. Industry and state officials (including a coalition of state attorneys general) expressed concern over missing pieces in the ELD mandate that made it unworkable. Specifically, DOT had no program in place to verify the suitability of the privately manufactured ELDs to perform the tasks that the rule requires.
Regarding the agricultural exemption, NPC and other associations raised concerns over the unclear definition of "source" of the agricultural commodity and the inability of certain ELDs to recognize the 150-mile agricultural exemption. Without that ability, the exemption effectively wouldn't exist for any trucker with a deficient ELD.
DOT Says Post Harvest Facilities Are an Agricultural Commodity Source
In late May, the agriculture industry received some good news. DOT announced that it agreed with NPC and other organizations that packinghouses, cold storage facilities, etc., should be considered a "source" of agricultural commodities. Therefore, loads originating in those facilities are exempt for the first 150 air-miles to their ultimate destination.
Additionally, unladen trucks traveling to those facilities to pick up an agricultural commodity should also be exempt as long as they are within 150 air-miles. Altogether, trucks can travel 300 miles under exempt status (150 miles inbound and 150 miles outbound) under this new statement from DOT.
Though the revised regulation is not everything that the agriculture industry asked for, it is a positive first step and substantially enhances the usefulness of the agricultural exemption.
There are continued efforts underway to ensure the required technology truckers use actually does the job that DOT demands. Additionally, truckers forced to sit idle in a port facility or in the truck lanes of a distribution warehouse, waiting to unload, should have some flexibility, as these are not over-the-road driving hours.
A number of organizations are pushing for Congress to take a new look at the hours-of-service regulations. We want to ensure they provide the intended level of safety without unnecessary overreach. At a minimum, such an effort will remind legislators and regulators the agricultural supply chain is vital to our success and anything but simple.