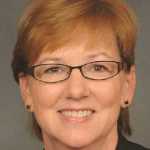 The new year is ushering in an early legislative session that starts Jan. 12 with a full slate of agricultural priorities. Legislative committee meetings began back in September, so FFVA already is in full gear working on behalf of its members on legislation that will benefit specialty crop agriculture.
You may recall that last year's disappointing session went into overtime after fireworks between the Senate and House over Medicaid expansion. After a special session during which a budget finally passed, Gov. Rick Scott vetoed $461.4 million from the spending plan. Although little else was accomplished, agriculture fared well, and some key legislation that FFVA supported passed. A $400 million tax package included $13.4 million in sales tax cuts for growers. And a property rights bill passed allowing landowners to sue for damages when local governments impose conditions that amount to "unconstitutional exaction of property."
Bubbling Up To The Surface
Among FFVA's key priorities for this year is comprehensive water legislation supported by Agriculture Commissioner Adam Putnam — a revised version of last year's unsuccessful water bill that also fell victim to the House and Senate battle over health care.
The industry also is seeking additional sales tax breaks this year through a bill that includes exemptions for postharvest packing and shipping equipment as well as fencing materials. FFVA also is supporting agritourism legislation that would block local governments from enforcing ordinances or regulations that would restrict or regulate agritourism activities.
Green Means Go
Transportation is another priority, and FFVA is backing a bill that would define covered farm vehicles and exempt drivers from commercial driver licenses, hours of service rules and some inspection, repair, and maintenance requirements.
FFVA also will closely monitor the immigration enforcement bills that have been filed to ensure that they do not have unintentional consequences for agricultural workers or our industry.
Through Government Relations Director Butch Calhoun, FFVA is part of the Florida Agriculture Coalition, which works together to promote a unified voice on agriculture issues to lawmakers. FFVA also conducts a "drive-in" to Tallahassee each year. FFVA board members and the current class of the association's Emerging Leader Development Program will spend two days later this month meeting with legislators and state officials to discuss concerns and support key legislation.
Young Leaders In Learning
Members of Class 5 of FFVA's Emerging Leader Development Program laid the groundwork for their year together with a fall session at our Maitland headquarters. The group met with staff and others to learn more about the association, its work on behalf of members, and issues facing agriculture.
FFVA President Mike Stuart and CFO Alan Hair provided a history and overview of FFVA, its organizational structure, and its finances.
Staffers Mike Aerts, Mike Carlton, myself, and Jill Dunlop discussed crop protection, labor, media relations, and food safety, respectively. Dr. Hannah Carter of the Wedgworth Leadership Institute led the group through a team-building exercise and discussion on leadership. Other speakers also met with the class to discuss various topics.
Topping off the session was a tour of Taylor Farms Florida in Orlando, which processes and packs bagged and single-serve salads, veggie trays, snack, and deli items.