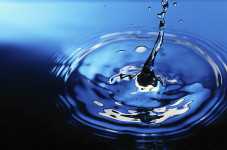 The South Florida Water Management District approved the $26 million acquisition from Palm Beach County of a key piece of property that will help provide vital freshwater flows to the Loxahatchee River. Located on 1,800 acres west of the Beeline Highway, the Mecca Farms parcel will become a shallow-water storage area capable of sending water directly to the riverine ecosystem of mangroves, cypress trees, oysters, and seagrasses.
Significant components of the plan include:
A $26 million investment from the Save Our Everglades Trust Fund for the District to purchase the property
Conveyance of 150 acres of the property to the Florida Fish and Wildlife 
Conservation Commission (FWC) for an Olympic-quality, state-owned shooting range to provide a public recreation benefit 
An option for the County to repurchase approximately 98.56 acres as needed for a new extension alignment of Seminole-Pratt & Whitney Road 
Project Detail And Ecological Benefits
Following a closing on the property, the District will begin work to design and construct a system of pump stations to move water onto the site and earthen embankments capable of holding water up to four feet deep, providing 7,200 acre-feet of storage.
Control structures will allow for the gravity flow of water east through the C-18 Canal and into the Northwest Fork of the river.
This flow will provide significant environmental benefits, including:
Supplementing water flow to the river during the dry season to meet its minimum flows and levels, which are defined as the minimum water levels and/or flows required to prevent significant harm to the water resources. 
Helping to prevent saltwater intrusion in the lower reaches of the Loxahatchee. This keeps mangroves from encroaching on the cypress slough portion of the river. 
Repurposing the L-8 Reservoir, originally slated to provide water for the Loxahatchee, to serve as a key component of the Governor's Restoration Strategies plan to improve water quality in the Everglades.