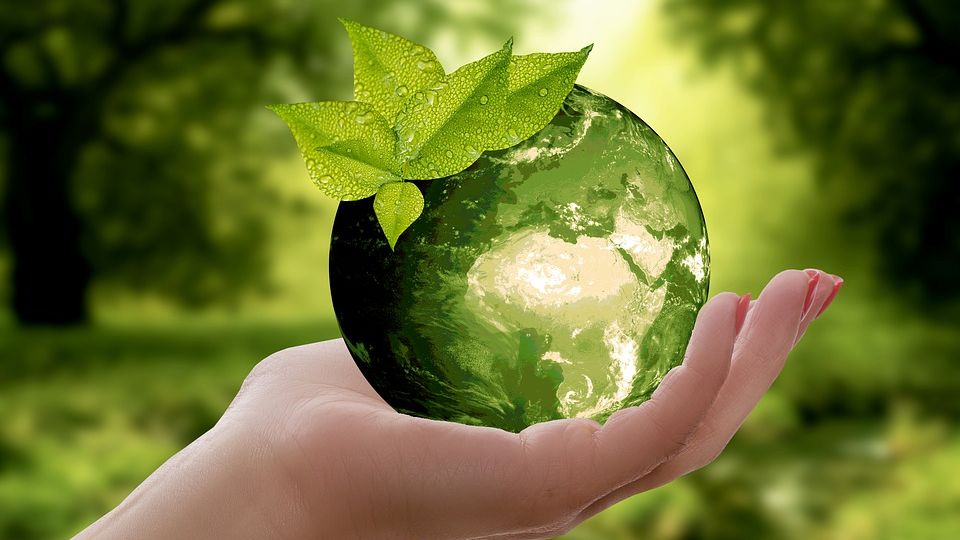 Alexandria Ocasio Cortez (D-NY) is a lightning rod persona, with as many detractors as supporters. That position in the spotlight boosts the profile of her pet project, the Green New Deal. The massive 10-year national sustainability mobilization of resources could potentially change agriculture forever.
It calls for government to work with farmers to "eliminate pollution and greenhouse gas emissions…as much as is technologically feasible" while also championing family farms and promoting universal access to healthy food.
Whether you support the dynamic, tenacious congresswoman from Brooklyn, or you vehemently disagree with her politics, there's one thing that CBS' 60 Minutes made quite clear during Sunday's feature profile:
The Green New Deal is not going away anytime soon.
What it Could Mean to You
Let's break that down for a quick second amidst what that could mean for the U.S. specialty crop producer:
The first ag-focused mandate around greenhouse gas emission reduction seems to this Technology Editor like a call for more electric and bio-fuels based tractors and large equipment. Or, perhaps a move away from large-scale ag equipment all together to robotic swarms of smaller, electric driven implements. Ag, and specifically precision ag, has been working on this for years now. A large-scale transition away from heavy format Diesel engine powered equipment could feasibly be accomplished, if a realistic timeline and farmer incentives are provided.
Additionally, according to the 2017 USDA Census, out of 2.04 million total farms there are 133,176 farms using "renewable energy producing systems" which is double the total from the 2012 census. Perhaps we could double that figure once again by the 2022 Census.
Family Farms? We can check that box, Kemosabe. According to the 2017 USDA Census data, a whopping 96% of farms and ranches are family owned.
Universal access to healthy food? Well, as the industry that produces healthy, fresh food, one would expect such a directive to increase sales and demand. Again, we can go to census data here that shows in 2017 130,056 farms sold directly to consumers, with sales of $2.8 billion. More direct farm-to-fork sales are good for farmers, and better for consumers.
What do you think? Will Congress enact AOC' Green New Deal as is, or with a plethora of changes and concessions? And what will that potentially mean for our ag ecosystem?
We'd love to hear your thoughts on The Green New Deal and how you feel it could affect your operation. Please leave your thoughts in the comments section below, or drop the editor an email at [email protected]
Want to see the Sixty Minutes interview for yourself? Take a look.
0
1
5
What Alexandria Ocasio Cortez's Ambitious Green New Deal Means for Vegetable Growers [Opinion]