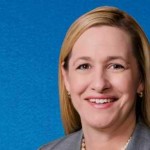 As we savor the days between Thanksgiving and the New Year, many of us pause to take stock. As Americans, we have so much to be thankful. As citrus growers, packers, processors, and others associated with Florida's signature crop, we share a rich heritage, a legacy that is the envy of producers around the globe. For that, also, we can be thankful.
But, as we contemplate the season under way and the arrival of a new calendar year, we also have worries. How we deal with those challenges will define us for generations to come, much as our predecessors are remembered for their courageous and innovative responses to disease, pests, and natural disasters.
Battle Plans In Place
Here at the Florida Department of Citrus (FDOC), we used the months between last season and this one to "sharpen our saws," making certain we were as prepared as we could possibly be for the opportunities this season would present.
We completed restructuring activities and strengthened communication within units. We enhanced our access to key data and refined our analytical processes. We fleshed out plans we presented to the industry in June at the Citrus Industry Annual Conference in Bonita Springs, and we aligned ourselves with new partners, ready to enter the fray at this critical moment in history.
In short, we treated the off-season with the same diligence and intensity that we know the growers demonstrated. Not a moment has been wasted, not an asset overlooked. Everything — and everyone — matters.
We recognize the short-term hopes of our industry likely rest in labs and nurseries and test groves around the state. The most compelling need at the moment is on the production side: We need a cure for HLB. If we don't get that, we need a treatment — a way (or ways) to cope with the effects of HLB that will sustain the industry during this crisis. And, of course, we need an alternative — the rootstock, scion, or scientific advance that will allow us to transcend the limits the Asian citrus psyllid has imposed.
Counting On Consumers
In the meantime, the FDOC continues to do what it has done for more than 80 years. We are focused on connecting with consumers, reminding them of the value of Florida citrus and of the abundant nutritional benefits of fruit grown in the Sunshine State.
While our mission is traditional, our methods are not. A significant portion of our marketing budget this season will be invested in cutting-edge, highly targeted, online advertising. We will be connecting with Millennial moms across the country on websites and social networks and in apps that matter to them, delivering messaging that is timely and compelling.
Millions of those "touches" will actually take place in the aisles of grocery stores as those Millennial moms shop for the food that will nourish and delight their families.
The results of this advertising will be available to us, in many cases, in real time, allowing us to refine our tactics and adjust our creative approaches rapidly. This will optimize the impact of the investment growers are making in this program.
We already have shared preliminary data with the Florida Citrus Commission and with our friends at Florida Citrus Mutual. We look forward to sharing ongoing insights with stakeholders throughout the industry in the coming months and expect to establish a model for future work by the Department and our counterparts around the country.
These weeks leading up to Christmas are often said to be "a season of hope." The Florida citrus industry is, indeed, hopeful. But ours is not a passive hope. It is a hope matched with effort. It is the optimism our heritage deserves and our future requires Whether in a grove, lab, or a boardroom, it's what makes Florida citrus amazing inside.