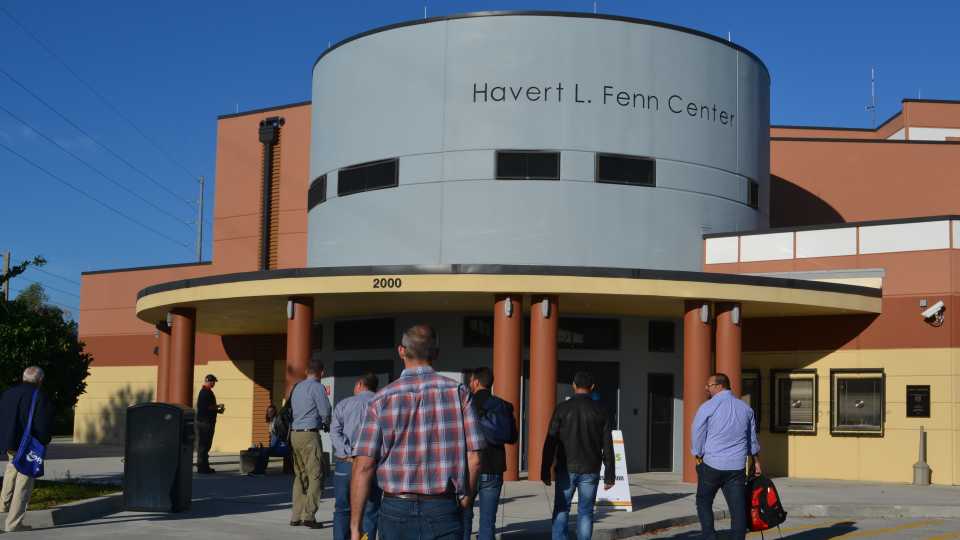 There are only so many gut punches the Florida citrus industry can take. And with the exceptionally heavy blows dealt by greening over recent years, you would think the Sunshine State's signature crop would be down for the count. However, for those on hand during the 2017 Florida Citrus ShowSM last week in Ft. Pierce, you'd know that assessment couldn't be further from the truth.
"We look beat up, but we're still a large business," noted Doug Bournique, Executive Director of the Indian River Citrus League, during his welcome to the crowd of attendees in the education session room.
Showing full force through strength in numbers, nearly 800 people turned out for the multiday conference and trade show held at the Havert L. Fenn Center and presented by Florida Grower® magazine in partnership with UF/IFAS, USDA, and the Indian River Citrus League.
So, what's the big attraction to an event like this, especially with a struggling sector? Like always, the gathering served as a prime forum for growers, researchers, packers, and other industry stakeholders to share successes, review the latest advancements in crop protection (most notably bactericides), get primed on new/improved production practices, and peel back the layers on new variety development.
One main theme that came to the surface during the event: It appears if the big business of Florida citrus is to move forward, taking advantage of new varieties will have to be part of the equation.
Dr. Jude Grosser, UF/IFAS Citrus Research and Education Center, made a strong case for new grapefruit varieties that are ready to roll out. In particular, Grosser spoke highly about 'UF 914.' The fruit is being heralded as the possible answer for those who love grapefruit, but can't eat it because they take prescription medications. In addition to that healthy attribute, Grosser said the variety's taste (no sugar needed) is what makes it a real all star. "'914' is gonna be a home run in the market," Grosser said.
In addition, Grosser mentioned new cybrid grapefruit clones coming with improved canker tolerance and possibly HLB tolerance. "This is breakthrough stuff," he remarked.
Pat Schirard, President of the Indian River Citrus League and longtime grower, stressed to attendees the importance of getting off the sidelines when deciding on whether to plant new selections. "There are lots of new (promising) varieties," he said. "We need to get in the game and grow this industry."
For more highlights captured during the 2017 Florida Citrus Show, scan the photo gallery above.