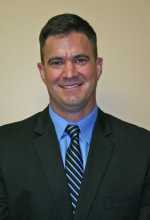 As we look back, fiscal year 2012-2013 was very challenging for the citrus industry. The Florida Department of Citrus (FDOC) continued to balance integrated marketing programs to maximize demand for Florida citrus while providing critical disease research support to ensure future industry sustainability.
Our efforts focused on two key strategic initiatives: 1) To improve relevance of Florida citrus through domestic and international marketing programs; and 2) To demonstrate FDOC value and enhance operational efficiencies. We experienced unprecedented fruit drop and changes in fruit quality underscoring the need to find solutions for HLB. Thanks to the collaborative efforts of all citrus industry organizations, the Florida state legislature listened and responded to dire predictions by appropriating $9.5 million to fund HLB research in fiscal year 2013-2014. Disease research support from the state will allow FDOC to put more funds into marketing programs to help influence consumer buying decisions.
Marketing In Mind
FDOC surrounded consumers with Florida citrus messages delivered in fully integrated marketing programs. These programs, grounded in consumer and scientific research, were designed to increase relevance and influence consumption frequency, as well as to maximize the Florida grower investment. Crop estimate reductions resulting in budget adjustments throughout the year required the need for program revisions that still delivered strong results on grower investment.
Domestic marketing efforts continued to focus on non-loyalists as the primary consumer target. This segment makes up 80% of the population and offers the largest opportunity for category growth. In its third year, the "Status Meeting" advertising campaign delivered relevant "Natural Energy" and "Take on the Day" messages and received high scores for advertising awareness in consumer tracking studies. FDOC will evolve the "Status Meeting" campaign this fall with a new creative concept that also communicates orange juice consumption throughout the day, portability, and nutrition messages.
True Story
FDOC launched the "OJ Nutrition: Telling the 100% Story" campaign to correct misinformation about sugar and orange juice. The campaign targeted health professionals, consumers, and key media with science-based information supporting the positive health benefits of nutrient-rich orange juice. Integrated public relations and advertising activities generated more than 280 million impressions. FDOC will place increased emphasis on public relations this year and build upon the OJ Nutrition program.
An expanded shopper marketing program focused on relationships with 13 key retailers responsible for 60% of orange juice dollar sales including Walmart, Publix, Safeway, Kroger, Ahold, ShopRite, and A&P. Twenty three orange juice and five grapefruit customized programs were conducted in conjunction with national brand partners who contributed nearly $1.6 million. FDOC shopper marketing programs generated more than 327 million consumer impressions for Florida citrus.
Analyzing The Data
To better serve the industry, the Scientific Research Department reorganized into the Center for Citrus Nutrition and Quality Research (CCNQR). The Center will create a Nutrition and Quality Research Advisory Committee comprised of nine members from various aspects of the industry to review research activities and proposals from CCNQR. Several FDOC-sponsored research studies were completed and will be presented at international scientific meetings and submitted for publication in peer-reviewed journals this year.
FDOC evaluated organizational structure and realigned staffing responsibilities to enhance internal efficiencies. Following transition last year, the minimum number of key positions will be filled to balance administrative costs within projected budgets. All operations continue to be scrutinized to identify further cost efficiencies. In order to maintain flexibility, FDOC will reserve a portion of marketing dollars until the final operating budget is determined in October.