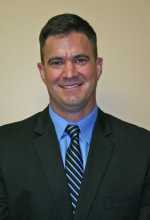 The mission of the Florida Department of Citrus is to maximize consumer demand for Florida citrus products. Our integrated marketing plan is designed to motivate the "Non-Loyalist" consumer segment to drink orange juice more often by making orange juice more relevant to their daily lives. At the same time, our marketing messages continue to resonate with our "Loyalist" consumer base.
While we are solidly focused on maximizing demand, we must continue to dedicate resources to protect our image in the marketplace. Unfortunately, media frequently reports misinformation about 100% orange juice and the sugar naturally present in orange juice, which can cause consumer confusion and uncertainty about the healthfulness of consuming 100% orange juice. FDOC launched a new marketing plan, "OJ Nutrition: Telling the 100% Story," in January to differentiate 100% orange juice as a naturally nutrient-rich beverage with three key stakeholder groups: consumers, health professional influencers, and media influencers. The plan is designed to reinforce the positive role of 100% orange juice with these important audiences while mitigating negative news from detractors who are associating orange juice with sugar and obesity concerns.
"OJ Nutrition" supports and extends the current fiscal year 2012-2013 marketing plan while providing opportunities to deliver nutrition-focused messages.
Valuable Feedback
FDOC surveyed consumers and health professionals to determine how they view 100% orange juice and to identify current perceptions about sugar in beverages. Survey findings were utilized to hone messages to effectively reach each target group.
"OJ Nutrition" employs four strategies to reach key stakeholders:
1. Utilize messaging that differentiates 100% Florida OJ;
2. Leverage guidelines from credible health organizations that support the role of 100% juice in the diet;
3. Enlist credible experts to promote 100% orange juice, including a medical professional and nutritionist; and
4. Reinforce the wholesome image of 100% orange juice.
FDOC will utilize all media channels to reach consumers. A national media tour, including TV and radio interviews, will be supplemented by online and social media outreach through Facebook, Twitter, and Pinterest. Strategically targeted advertising on health, lifestyle, and nutrition-focused websites will drive consumers to engaging, interactive "OJ Nutrition" information on FDOC's Facebook page.
A new online toolkit will provide health professionals, pediatricians, family physicians, nurse practitioners, and registered dietitians with fact sheets to educate consumers that 100% orange juice can be part of a healthful diet to help meet food group recommendations and promote nutrient adequacy.
Prescription For Success
Finally, FDOC will enlist the medical professional to conduct educational deskside meetings and phone briefings with influential media outlets. Media will be presented with accurate information about the positive role of 100% orange juice in a healthy diet supported by clinical studies and scientific research findings.
"OJ Nutrition" will be continually monitored, evaluated, and revised in real time, as needed, to effectively reach consumers, health professionals, and media influencers with 100% orange juice informationlater this month (February 20 at the Florida Citrus Commission meeting to hear a progress report about "OJ Nutrition: Telling the 100% Story." In the meantime, feel free to eMail me or call me at 863-537-3999.