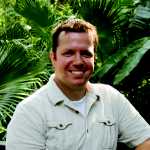 For most individuals, an up-close encounter with thousands of bees can go one of two ways: bad or worse. Luckily for me, my recent run-in with the nectar-gathering navigators turned into a learning lesson. While I wasn't necessarily thrilled a colony of honey bees decided to make a home behind the electrical box on the outer wall of my garage, the experience gave me a chance to watch them in action and gain a deeper appreciation for what they do — specifically for us. Tireless and committed, their mission to forage, build, and provide nourishment for the greater good of the others reminds me of farmers and the work ethic they need to succeed.
The irony isn't lost on me that growers and bees have a symbiotic relationship. With so much in common, it's hard to believe there would be anything to sour such a sweet partnership. Not to be a buzzkill, but we all know not every relationship is perfect. Unfortunately, crop protection quandaries have at times resulted in collateral damage to our pollinator partners. Much work has gone into preventing this kind of occurrence through education, research, and understanding. More work in these areas still needs to be done.
Bee Aware
The health and well-being of honey bees has been and continues to be of interest. Capitalizing on the need for more knowledge, Bayer CropScience recently opened the doors to its Global Bee Care Center at its Raleigh-Durham, NC, campus. The modern facility will be home to research specifically addressing the coexistence between crop protection chemistries and honey bees, improved foraging tactics, as well as threats such as the varroa mite and colony collapse disorder. Florida Grower's Frank Giles, along with other select members of the press and interested stakeholders, was on hand for the ribbon-cutting and tour. Those in attendance were able to get up close and personal with a bevy of bees. But similar to my experience, the meeting was filled with teachable moments.
Bee Plus
Despite knowing the vital role bees play in agriculture, there is still room for progress beyond the walls of a science lab. A step in the right direction was taken recently as the state's citrus growers and local beekeepers hashed out a best practices plan beneficial to both parties — and most importantly, the bees. Let's keep this kind of dialogue going. The future of food production depends on it.
Though the hive has since been professionally removed from my premises, the impression it made on me (and my pocketbook) won't soon be forgotten. You all get to experience this wonder of nature each day in your fields and/or groves. Don't take it for granted, it'll just come back to sting you.