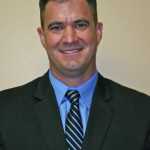 A key part of our mission at the Florida Department of Citrus is to protect and promote Florida citrus on behalf of the industry. Never has this been more important than today when orange juice is being unfairly singled out for its natural sugar content in the overall obesity debate. The FDOC works very closely with growers, processors, staff, and agencies to develop a fully integrated OJ nutrition marketing program that strongly defends orange juice and positively promotes its "whole nutrient package" and health benefits. The initiative builds upon the previous campaign launched in 2013 and takes a more aggressive approach leading with public relations, strong advertising, and shopper marketing support.
Our "100% OJ Nutrition" program is built around two key strategies critical to success: 1) to aggressively defend Florida orange juice against detractors to mitigate negative coverage and perceptions; and 2) to saturate the market with positive OJ nutrition messages to build advocacy.
Clear Communication
Key targets in our effort to saturate the market with positive OJ nutrition messages include consumers as well as the key influencers they look to for information and recommendations — both media influencers and health professional influencers. This year's program has been enhanced with many exciting new elements:
Adding star power to increase lifestyle relevance by enlisting a well-known celebrity as program spokesperson who embodies a healthy lifestyle and positive image for Florida OJ
Shining the spotlight on the goodness of OJ with a "Taste the Sunshine" experience event for consumers and corresponding media outreach leveraging our celebrity's involvement
Elevating our nutrition messages to a national stage through partnerships with a broad-reaching TV talk show and a targeted national magazine website.
Multimedia Blitz
Aggressive media relations activities also will drive ongoing positive coverage and social media chatter for the nutrition and health benefits of orange juice. They include:
Distributing a "Healthy Minute" syndicated news segment tied to cold and flu season, airing on targeted cable networks across the nation
Pursuing real-time marketing opportunities with a variety of story angles, such as the role of nutritious OJ in various life stages and "Heart Health Month" in February
Engaging our online Florida OJ fan community with a monthly "Nutrition Day" on Facebook and chats with our experts
Leveraging FDOC-sponsored nutrition research upon its publication in a peer-reviewed scientific journal.
Doctor's Orders
Health professional influencer efforts will specifically target registered dietitians, pediatricians, and nurse practitioners. With registered dietitians largely in our camp and supportive of orange juice, our approach is to activate them as advocates to help spread our nutrition messages. This includes:
Enlisting a panel of local media RDs to pursue nutrition news coverage opportunities in key OJ markets
Arming them with information through advertorials in relevant health care professional publications and a webinar on the role of 100% juice in a healthy diet, with a focus on orange juice.
Our research shows pediatricians and nurse practitioners need further education on OJ nutrition in order to earn their recommendation. So, we'll target these influencers to educate them with pediatric practitioner toolkits, resources to display and reference with parents and patients, and advertorials in their respective health care professional publications.