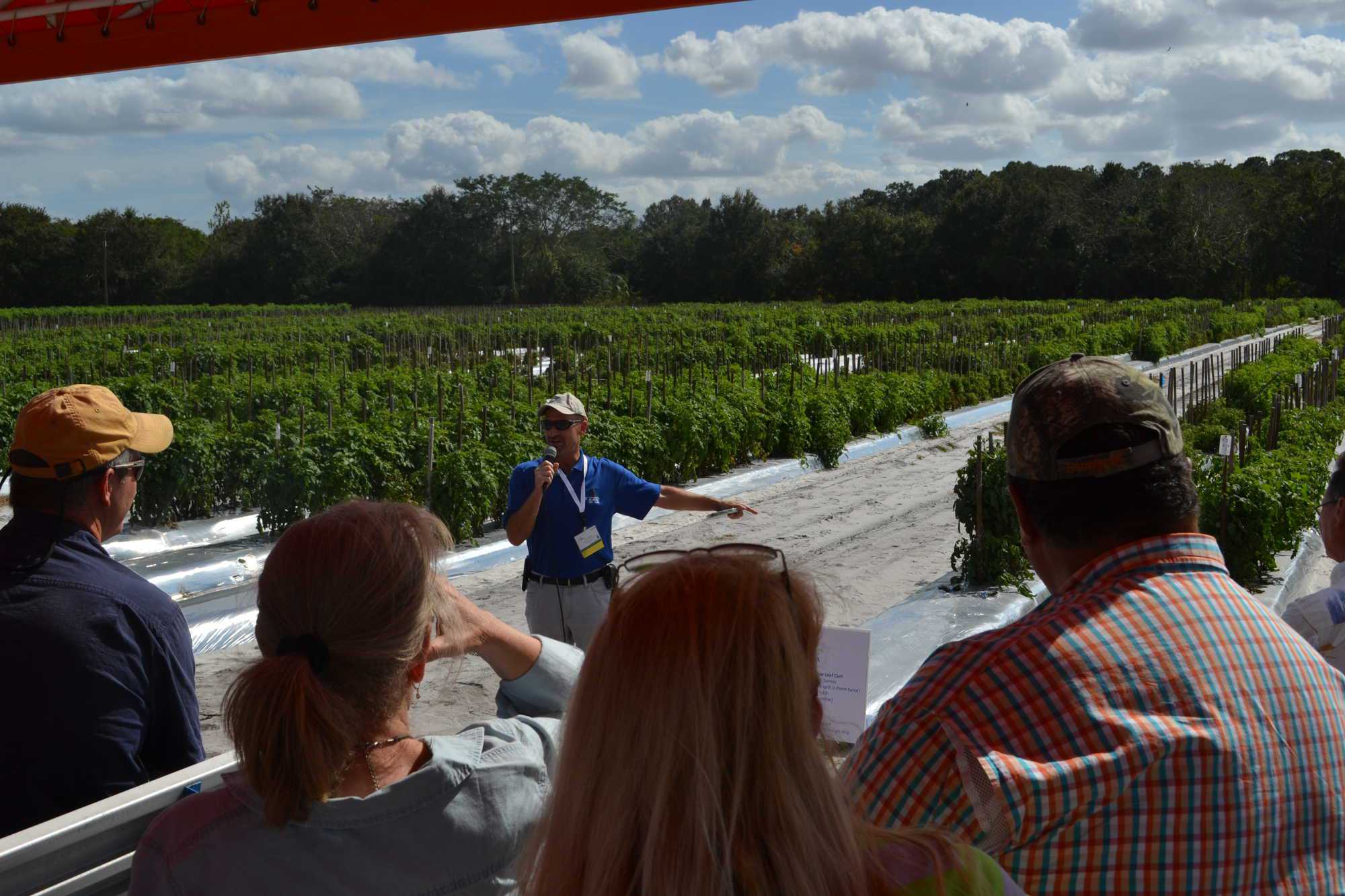 Hugh Smith: Whitefly And TYLCV Management
One of the unique aspects of the Florida Ag Expo is the opportunity for attendees to go on tours and see research at work in the field. During the event, there are two guided tours where growers can learn about the most pressing production challenges of the day and look at new varieties in the pipeline.
Given the challenges growers are facing in the absence of methyl bromide, this year's tours are particularly pertinent. Scroll through the slideshow above to learn about some highlights of the slated stops to be hosted by UF/IFAS experts at the 2014 Florida Ag Expo.
For the seventh consecutive year, DuPont Crop Protection is sponsoring special coverage of the Florida Ag Expo with pre- and post-event content. Stay tuned for more in the coming months.