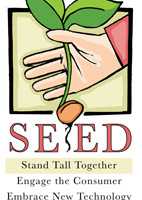 Last year at the Washington Public Policy Conference (WPPC), the overriding theme was immigration reform. I think we all know how that turned out. Despite the disappointment on that front, there was a feeling of relief from this year's conference attendees about the passage of the Farm Bill. This year's WPPC, held Sept. 10-12 in Washington, DC, occurred with just three weeks remaining for Congress to be in session before the election. Realistically, not much was expected to occur during those final weeks.
Although that wasn't good news, it was brought up, on more than one occasion, that this was the first time fruits and vegetables were included in the Farm Bill. All in attendance applauded United Fresh Produce Association's intense involvement in helping to get this historic bill passed. As Bill Laforge, an attorney with Winstead Sechrest & Minick, said during an advocacy and grassroots session, "If you don't speak up for your cause, no one else will."
Even though not much was expected to get done in
Congress during the remaining "lame duck" session, it was mentioned that typically when a new president takes
office — regardless of party affiliation — the largest amount of controversial issues are tackled. We can only hope that rings true in 2009.
Food Safety
As part of the WPPC, I also had an opportunity to visit FDA and hear from several representatives of the organization. The purpose of the visit was to discuss food safety issues. As many can imagine, tomato growers are still looking for answers as to why they were falsely accused of being the source of Salmonella that caused quite a stir at the beginning of the summer. Tomato growers lost a significant amount of money as a result of this food safety scare.
Unfortunately, not many answers were provided by those from FDA speaking to the group. Discussions turned to determining what information is necessary to make traceback more effective and efficient, so this bit of history doesn't repeat itself. Tom Lovelace, chairman at United, asked the FDA representatives to involve producers in the information gathering process after an outbreak occurs.
Keeping Up With COOL
Another topic discussed at the conference was the implementation of COOL, the Country of Origin Labeling rule. As of Sept. 30, fresh produce sold in retail stores must be in compliance with the rule. According to Robert Guenther, senior vice president, public policy at United, it is critical for all supply chain partners to work together to understand and implement this rule.
To find out more on the specifics, read "What You Need To Know Now About Complying With Country Of Origin Labeling Rule," which can be found at www.unitedfresh.org. Additional questions can be sent to [email protected].