Brittany Lee is no stranger to land management. She grew up around it, observing her parents who owned and operated a real estate company that focused mostly on developing rural and agricultural properties in Florida.
Born and raised in Gainesville, Lee attended the University of Florida. She continues to live there with her husband Ryan Brown, raising their son Jeb, with their blueberry farm just up the road in Waldo.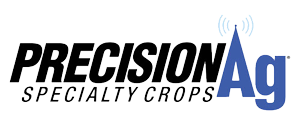 "After college, I held a few short-term jobs, but always knew that I would return to the family business," Lee says. "I got my real estate license and came back to join my parents."
In the course of doing business, a property that was financed by the company came back into their possession. This was during the economic downturn, so Lee says they began investigating good uses for the property.
"We had as many folks as we could come out here and look at the property to figure out the best use for it," she says. "After considering different options, we settled on blueberries being the best fit for the land."
Planning for Success
While the first 50 acres of Lee's blueberries were planted in 2010, the planning process started back as early as 2007. That firm foundation has allowed Florida Blue Farms to grow to 110 acres today.
Beyond picking the right varieties and other agronomic considerations, Lee says a large amount of time and planning focused on managing water resources and irrigation. Much of that work was aimed at obtaining the consumptive use permit to withdraw ground and surface water for irrigation. Lee received the permit from the St. John's River Water Management District in 2009.
The farm's surface water management plan was a key component of the permitting process. The plan focuses on moving, cleaning, and capturing water through a variety of methods. But, Lee says the focus on water is about more than a permit.
"We want to conserve water and be good stewards of the land because it is the right thing to do," she says. "Our family has a motto: It is most important to do the right thing at all costs. And, it did cost us a little more in the beginning to do these things, but we understood the long-term benefits in water saving and sustaining this tract of land."
The layout of the property focused on moving irrigation and rainfall water from the fields down to a 2-acre tailwater recovery pond, which was constructed on the backside of the property. While the pond was not constructed until 2015, the fields were built knowing it would be eventually constructed.
"When we designed the farm, we did it much like you would a subdivision," Lee says. "We thought about where the roads would go and divided fields into smaller, more manageable zones to be able to get water off more quickly. The water was already directed toward a natural creek by where the pond is positioned. We just manage the flow and collect it in the pond for reuse."
The tailwater recovery pond holds just shy of 8 million gallons of water. Lee expects to save about 50% of groundwater withdraws for freeze protection by using the recovered water.
Water moving from the fields is cleaned by grass filter strips between the rows, at the end of rows, and in grassed ditches. Rock berms also were constructed in the ditches carrying the largest volumes of water. The berms help slow down the velocity of water, which helps reduce erosion. They also act as dams as the grade of the ditch descends toward the tailwater pond. The berm filters water for further cleaning and helps recharge the aquifer.
Lee says all of the design elements of the farm fit with state BMPs. Florida Blue Farms is enrolled in BMPs for Florida specialty fruit and nut crops and for silviculture.
Because the land where blueberries were planted was in pine trees before, Lee said they were able to go without using bark, which saved a considerable amount of money on the front end.
"Our organic matter was very high and acidity of the soil was perfect for blueberries," she says. "It was a big cost savings at the time of planting, so we were able to invest some of that money in our high-tech infrastructure like weather stations and our irrigation control system. However, in the future when we replace the original plantings with new ones, we mostly likely will have to use bark to replenish the organic matter and keep acidity in the right range."
Data, Data, Data
With a well-planned farm, Lee says she places a priority on the collection of information to optimize production and efficiency of resources like water and fertilizer.
"We kind of geek out on data here and love knowing all the data points," she says. "We collect a lot of information from 16 weather stations placed around the farm."
Eight of the weather stations are placed in permanent positions and measure rainfall, temperature, humidity, wind, and soil moisture. The other eight stations are moved around during cold weather to monitor for freeze protection.
"With our elevation changes on this property, there is one field that can be 5 degrees colder than the rest of the farm," Lee says. "We move the temporary stations around to monitor microclimates in fields. The stations have cell or Wi-Fi, so we can check them anywhere we have a cell phone or Internet connection."
For the permanently placed stations, Lee uses Rainwise and Metos weather stations. Both systems can be used to determine wet bulb temperatures, which are used to initiate cold protection. In the coming season, Lee will be trialing a Vantage Pro2 weather station from Davis. This system will integrate irrigation and fertigation decisions with the farm's Netafim NMC PRO irrigation control panel.
"What is great about all these tools is agriculture typically requires somebody to be on the ground physically looking at plants to know what is going on," she says. "But, with these new technologies and sensors, I can be away from the farm but able to access data to make effective decisions with my team."
With all this information, Lee says very precise applications of fertilizer can be delivered to blueberry plants in various zones of the farm. She applies most all fertilizer through the drip system, using very little dry fertilizer in a year.
"With drip, we already are trying to use the least amount of water possible," she says. "But, the data allows us to change our application times. The plant doesn't necessarily need water every day in the rainy months. If the sensors tell us the soil is moist, we can adjust irrigation scheduling to apply at the most ideal times."
Another way Lee is working to organize and make use of the mountain of data being collected on the farm is the use of service from Highland Precision Ag. The service provides scheduled soil and leaf tissue nutrition tests and provides a software platform to get visuals of each field.
"We have a lot of data, so if you ask me what the soil and leaf samples are in a particular field or zone, I could look that up and tell you." Lee says. "With the Highland platform, it is much easier to pull that information up and track it with a more visual, map-based layout.
"We like to run tests per field, per irrigation zone, and per variety. If we have five varieties in one irrigation zone, I want to know what those varieties are receiving in terms of nutrients and how they are performing. Maybe one variety retains boron better. If that is the case, we can make applications specific to the needs of the variety rather than just broadcasting across the field. All the technologies we have invested in on the farm allow us to do that."